BBC announces all-star presenter line-up for most digital Glastonbury ever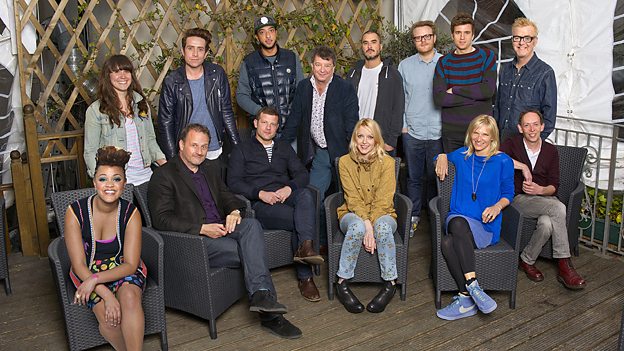 Not only will this be the first truly digital Glastonbury, this will also be the first mobile Glastonbury – we expect mobile and tablet viewing and listening to reach unprecedented levels, particularly over the weekend."

Mark Friend
Date: 30.05.2013
Last updated: 18.03.2014 at 18.04
The BBC today announces plans for its broadest and best Glastonbury coverage to date, giving music fans better than ever access to their favourite acts, live and on-demand, at home and on the go.
Glastonbury on the BBC
More than 120 live performances will be broadcast exclusively by the BBC over the three days of Glastonbury 2013 on TV, radio, red button and online – well exceeding the number featured two years ago.
The BBC will bring together the unrivalled musical expertise of some of its biggest names to guide viewers and listeners every step of the way. Glastonbury first-timer Chris Evans and festival veteran Steve Lamacq will be joined by Nick Grimshaw, Gemma Cairney, Lauren Laverne, Dermot O'Leary, Mark Radcliffe, Jo Whiley, Greg James, Craig Charles and others to form a team which will work together across TV, radio, red button and online.
For the first time, the BBC will be live-streaming the six key music stages including the BBC Introducing stage, reflecting acts ranging from the newest talents to the biggest headliners, and amounting to more than 250 hours of live coverage and streaming.
The BBC's coverage will be available on multiple platforms across TV, radio, and online, on four screens: PC, mobile, tablet and connected TV (including smart TVs and games consoles), as well as BBC Red Button. Music fans will be able to watch and listen to a huge range of performances live, wherever they are, and relive their favourite festival moments or ones they've missed on BBC iPlayer.
Bob Shennan, BBC Controller of Popular Music, said: "Glastonbury is one of the greatest pop music events in the world and we want to make this year's coverage the next best thing for everyone who can't make it in person to Worthy Farm. We aim to broadcast more of the festival than ever before, and reinvent music coverage as only the BBC can for music fans at home and on the move."
Mark Friend, BBC Controller, Multiplatform across Radio and Music, said: "Just as we did with sport at the Olympics, our ambition this year is to bring our audiences even closer to the music they love at Glastonbury, with access to all the BBC's coverage - live and on-demand - at home, at work and on the go. Not only will this be the first truly digital Glastonbury, this will also be the first mobile Glastonbury – we expect mobile and tablet viewing and listening to reach unprecedented levels, particularly over the weekend."
Festival founder and organiser, Michael Eavis, said: "The BBC have stuck with us through thick and thin since 1997 and they've earned their stripes the hard way. It's been quite a journey since 97 and to have a complete record of what we've been up to over the years is music history gold dust."
Coverage will kick off on Friday 28 June and continue until after the final headliners on Sunday 30 June. Across the weekend it will feature on BBC One, BBC Two, BBC Three, BBC Four, Radio 1 and 1Xtra, Radio 2 and 6 Music.
The first truly digital Glastonbury
Following a year of unprecedented digital innovation, this year's BBC Glastonbury offering will be the most comprehensive digital coverage ever, wherever you are, at home or on-the-go.
Six stages – Pyramid, Other, John Peel, West Holt, Park and BBC Introducing - will be live streamed on four screens - PC, mobile, tablet and connected TV – and an additional roaming camera will follow BBC Radio DJs throughout the festival.
A wealth of content will be available at bbc.co.uk/glastonbury, as well as more info about the line-up, acts, stages, photo galleries and interviews. BBC iPlayer Radio will be the place for all music on the go with a dedicated tab in the mobile app for iOS and Android devices.
On BBC iPlayer, all the action from BBC One, Two, Three and Four will be available live or as catch-up for 7 days after broadcast. In addition, you'll be able to catch up on all the full sets from the main stages.
On TV, additional red button streams will offer more content and highlights from the festival, and the BBC's Connected Red Button service available on Virgin Media's TiVo service will bring viewers all the live streams and on-demand video seamlessly on their TV.
On connected television
On tablet
On smartphone
On laptop
Unrivalled television coverage
This year, each of the BBC's TV channels will reflect a different element of the festival. BBC One will create a window to the Glastonbury experience through coverage within its mainstream programming including The One Show and Songs Of Praise.
BBC Two will be the mainstay, bringing the very best performances to a broad audience with Lauren Laverne, Mark Radcliffe and Jo Whiley presenting.
Greg James, Gemma Cairney and Jen Long on BBC Three will provide a younger, alternative perspective, whilst BBC Four will add context to the event through documentaries, archive and performance, hosted by Craig Charles.
Keeping radio alive with music
Jo Whiley
From 51 hours in 2011 to 59 hours this year, BBC Radio will feature more of Glastonbury than ever before. Building on 2011's coverage in which the focus was primarily on 6 Music, this year each network will have a clearly defined role, helping listeners to navigate the vast range of content available.
Nick Grimshaw, Zane Lowe, B Traits, Target, Huw Stephens and David Rodigan will present for Radio 1 and 1 Xtra, which will bring younger music lovers Glastonbury at night and performances from major Radio 1 artists.
Radio 2 will lead the portfolio, bringing the biggest and best acts from the main stages including the Pyramid Stage, with presenters Chris Evans, Jo Whiley and Dermot O'Leary.
6 Music will offer an alternative to the mainstream music with a particular focus on the Park Stage. Its coverage will be presented by Steve Lamacq, Stuart Maconie, and Lauren Laverne.
Giving Glastonbury an international stage
BBC Worldwide is the international distributor of the Glastonbury Festival. A highlights package of performances from throughout the weekend will be broadcast on numerous stations around the world from August 2013.
In addition, BBC Worldwide's Global Channels, have commissioned a bespoke Glastonbury programme that will be broadcast on its international channel portfolio, BBC Entertainment (Asia, Latin America, Poland, Nordics and South Africa), BBC Knowledge (Asia), BBC HD (EMEA and Latin America) and UKTV (Australia and New Zealand). 
Glastonbury 2013 for the BBC Global Channels will be a six-hour television spectacular, taking global audiences to the heart of the action. Starting at 18:00 BST on Sunday 30 June – the final day of the festival – the six-hour broadcast will run without a break and feature highlights from Friday, Saturday and Sunday performances
Video: accessing Glastonbury on the BBC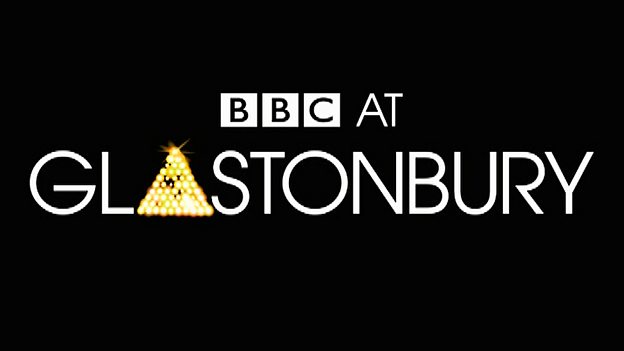 Search the site
Can't find what you need? Search here