BBC announces Bonnie Tyler as United Kingdom representative at Eurovision 2013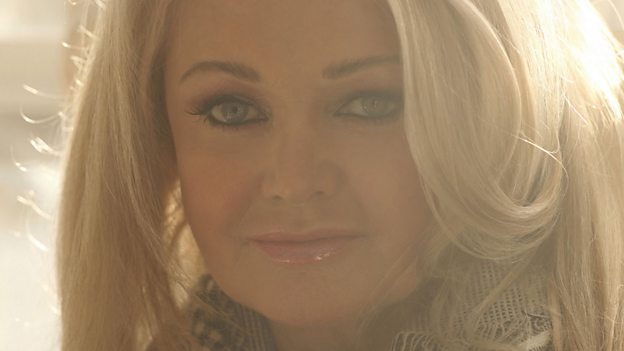 I am truly honoured and delighted to be able to represent my country at Eurovision, and especially with such a fabulous song. I promise to give this everything that I've got for the UK!"

Bonnie Tyler
Date: 07.03.2013
Last updated: 18.03.2014 at 17.54
The United Kingdom has long been holding out for a Eurovision hero, and now the wait could be over: today the BBC confirmed that international musical legend Bonnie Tyler will represent the UK in the 2013 Eurovision Song Contest.
With a career spanning four decades and a voice instantly identifiable the world over, Bonnie is the international first lady of rock. She will be flying the flag for the United Kingdom at the 58th Eurovision Song Contest in Malmö, Sweden, in front of an estimated global audience of over 120 million viewers.
Bonnie says: "I am truly honoured and delighted to be able to represent my country at Eurovision, and especially with such a fabulous song. I promise to give this everything that I've got for the UK!"
She will be performing the song Believe In Me, which was written by Desmond Child, Lauren Christy and Christopher Braide, and produced by David Huff. It was recorded at Blackbird Studios, Nashville, Tennessee and mixed at Eargasm Studios, Santa Monica California by Justin Niebank.
Katie Taylor, BBC Controller, Entertainment and Events says: "Bonnie Tyler is truly a global superstar with a fantastic voice and we are delighted she will be flying the flag for the UK in Malmö"
Lewis Carnie, BBC Head of Special Projects, says: "Bonnie is an artist with an international reputation and I am delighted that she has chosen to represent the UK in this year's contest. It is a great song and a truly wonderful performance that I am sure will do the nation proud"
The Eurovision Song Competition will take place on Saturday 18th May in Malmö, Sweden, broadcast live on BBC One & BBC One HD, with commentary by Graham Norton and live on BBC Radio 2 with commentary from Ken Bruce. The semi-finals will be held on Tuesday 14th & Thursday 16th May, broadcast on BBC Three and hosted by Scott Mills and, making her Eurovision debut, Scissor Sisters star Ana Matronic.
Biography: Bonnie Tyler
With a career spanning more than 40 years, some of the biggest hits in chart history, and a voice instantly recognisable the world over, Bonnie Tyler is arguably the first lady of rock.
Born in Skewen, Neath, South Wales, Tyler grew up listening to and being influenced by the legendary female artists of the day, such as Janis Joplin and Tina Turner. In 1970, aged 19, she entered a talent contest, singing the Mary Hopkin hit 'Those Were the Days'. She finished in second place, winning £1.
In 1976 Bonnie was forced to undergo surgery for nodules found on her throat. The operation was to have an enormous impact on her later career, leaving her voice with a distinctly huskier tone. Thereafter, she became known as "the female Rod Stewart".
Within months of her operation Bonnie was celebrating her breakthrough hit. Her second ever single 'Lost In France' climbed to No.9 in the UK charts. The track was then released in Europe and became a huge hit, staying in the Top 10 in Germany for over six months.
The 80s saw even greater success. A burgeoning collaboration with epic rock pioneer Jim Steinman garnered phenomenal international recognition with album 'Faster Than The Speed Of Night', and multi-platinum selling power ballad 'Total Eclipse Of The Heart'. A later Steinman collaboration – 'Holding Out For A Hero', from the soundtrack to the film Footloose – proved similarly popular. Such is the enduring appeal of these hits that in 2003, Tyler recorded a dual-language cover of Total Eclipse… with French artist Kareen Antonn titled "Si demain… (Turn Around)" which topped the charts in Belgium, Poland and France – the latter for 10 weeks.
In more recent years, highlighting her continued appeal across Europe, Bonnie appeared on the Romanian and Ukranian series of X Factor as special guest artist, and on the New Years Eve celebrations in Germany 2012.
Eurovision 2013 Facts
This is the 58th Eurovision Song Contest
The host city is Malmö, following Sweden's victory in Eurovision 2012 with Euphoria by Loreen
The host venue is the Malmö Arena, capacity 15,500
It will be hosted by Swedish comedienne Petra Mede
39 countries will participate overall
As one of the "Big Five" countries (UK, Spain, Germany, France, Italy), the United Kingdom gain automatic access to the Saturday grand finale, as do Sweden as the incumbent champion. The United Kingdom will be able to vote for the entries in the first (Tuesday) semi-final.
Semi Final 1 – Tuesday 14 May
Sixteen countries will perform, 10 will be voted through to Saturday's final. The United Kingdom will vote for countries in this semi-final.
Semi Final 2 – Thursday 16 May
Seventeen countries will perform, 10 will be voted through to Saturday's final. The United Kingdom will not be able to vote in this semi-final.
Eurovision 2013 Grand Final – Saturday 18 May
Twenty-six songs perform. The 20 countries voted through from semi-final 1 and 2, along with the Big Five countries and Sweden. The order will be decided by the producers, rather than by random draw.
EB
Search the site
Can't find what you need? Search here