BBC Concert Orchestra presents Baroque ReMixed
Fusing old with new and pop with classical, the BBC Concert Orchestra brings Baroque ReMixed to London's Roundhouse on 11 March as part of BBC Radio 3's month-long Baroque Spring season (3 March to 1 April).
Published: 25 February 2013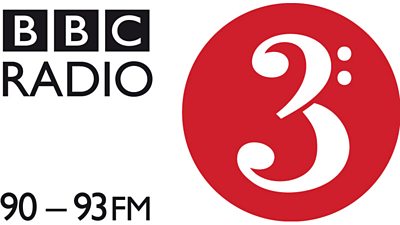 We hope to open people's ears to the great masterpieces of the Baroque era through these exciting and original 21st century makeovers."
Hosted by BBC Radio 6 Music's Lauren Laverne and Radio 3's Andrew McGregor, the concert features two world premieres and an array of musical stars including Goldfrapp's Will Gregory, electronic pioneer Matthew Herbert, Scandinavian singer-songwriter Ane Brun and composer/conductor Thomas Adès, who each give their own 21st century spin on key works from the Baroque Era (1600-1750).
Will Gregory brings his Moog Ensemble for a world premiere of their new version of Bach's Sarabande, whilst Ane Brun sings and plays guitar in an arrangement of 'When I am laid in earth' from Purcell's Dido and Aeneas. Matthew Herbert takes the music of Rameau to new sonic levels in his world premiere for orchestra and electronics and Thomas Adès restyles the work of a Baroque master in his Three Studies from Couperin. The evening ends with 20th century revolutionary Stravinsky's remix of Pergolesi in his ballet Pulcinella.
The orchestra also performs the music of Marisa Hartanto and Anne-Marie O'Farrell, the finalists from the orchestra's talent search for up-and-coming composers who were set the challenge to rewrite Purcell's Rondeau.
Baroque ReMixed will be broadcast live on Radio 3 and followed by a post-gig 'Baroque Questions' session presented by Sara Mohr-Pietsch live from the Roundhouse Bar. The concert is part of Radio 3's 'Baroque Spring', a month-long season of live music, drama and discussion designed to shed new light on the Baroque era.
Andrew Connolly, General Manager of the BBC Concert Orchestra, says: "We hope to open people's ears to the great masterpieces of the Baroque era through these exciting and original 21st century makeovers."
VT2
Related Media Centre Links
Related Links
Tagged: