BBC One's Doctors to run Jane Austen-themed episodes for 200th anniversary of Pride And Prejudice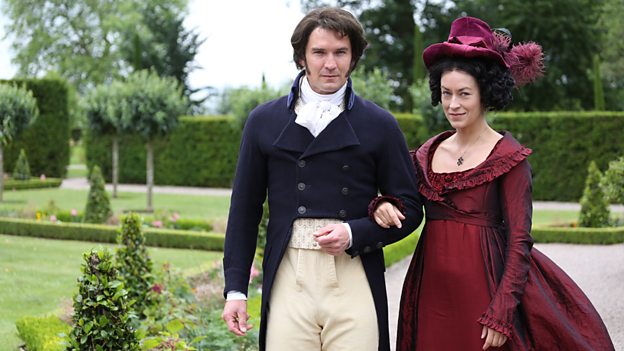 The contemporary re-workings of Austen stories promise to be fascinating viewing, while seeing our regular cast in frocks, bonnets and breaches should be a fun treat for all Doctors fans!"

Will Trotter, Executive Producer
Date: 19.09.2013
Last updated: 18.03.2014 at 17.59
BBC One's daytime drama serial Doctors is to celebrate all things Jane Austen with six special episodes this October, as part of the celebrations around the 200th anniversary of the publication of Pride And Prejudice.
Viewers will see the regular cast as they've never seen them before - playing Austen characters in a country house location, complete with period costume - as well as see episodes that are inspired by Austen stories. The initiative follows the Doctors Shakespeare week last year, which ran as part of the 2012 Cultural Olympiad.
The week of episodes kicks off as a travelling exhibition of Austen memorabilia arrives in Letherbridge and avid fans Zara (Elisabeth Dermot Walsh) and Mrs Tembe (Lorna Laidlaw) set their colleagues a challenge to each read an Austen novel for charity. Alongside this, Dr Kevin Tyler (Simon Rivers) meets his new love interest Sigourney (Anna Nightingale). Will their burgeoning relationship echo that of Elizabeth and Darcy?
FD
Episode details
Details of the Austen episodes are as follows:
Austenland parts one and two – A young patient of Jas' (Vineeta Rishi) finds that living in an Austen fantasy is preferable to the horrors of real life. But can she really spend all of her time hiding from reality? The episode will see most of the regular cast playing well known Austen characters.
Charlotte's Web – A modern interpretation of Charlotte Lucas's story in Pride And Prejudice.
Northanger Bungalow – Jimmi (Adrian Lewis Morgan) meets a girl who is terrified of her new house.
Gemma – A re-working of Emma, this time transported to a council estate.
Remissison – a gay version of Persuasion.
Will Trotter, Executive Producer of Doctors, says: "We had great feedback from our viewers after the Shakespeare week, so we hope they'll find our tribute to a much-loved author equally enjoyable. The contemporary re-workings of Austen stories promise to be fascinating viewing, while seeing our regular cast in frocks, bonnets and breaches should be a fun treat for all Doctors fans!"
Elisabeth Dermot Walsh, who plays Dr Zara Carmichael and will be seen playing Caroline Bingley in Austenland says: "I'm so proud to be part of Doctors, it's always had a rich tradition of episodes that push boundaries or switch genres and I think this is the most audacious and exciting yet. I hope fans of the show will enjoy seeing the characters they love, including Daniel and Zara, as they have never seen them before."
Notes to Editors
Multi-award-winning daytime drama Doctors has been broadcast on BBC One since 2000 and is currently in its 15th series. The lunch-time weekday series centres around staff and patients at The Mill and Campus Surgeries in Letherbridge. It is produced at the BBC Drama Village in Birmingham and is commissioned by BBC Daytime.
Doctors: Austen Week will be broadcast from Monday 14 to Monday 21 October 2013.
The Executive Producer is Will Trotter and the Series Producers are Peter Lloyd and Mike Hobson.
Search the site
Can't find what you need? Search here
Related Media Centre Links