Antiques Roadshow to launch BBC's first ever smartphone companion app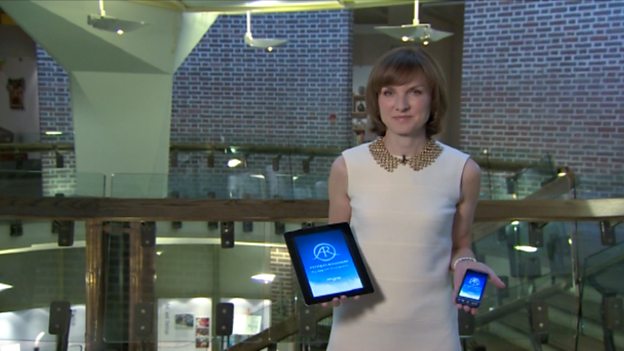 The new app is great fun. I love guessing the values of objects, I only wish I got it right more often! Now that you can play on smart phones and tablets, the world of antiques is certainly not stuck in the past."

Fiona Bruce
Date: 03.01.2013
Last updated: 18.03.2014 at 17.52
Following the success of the Antiques Roadshow's Red Button play-along game, the BBC is launching its first ever live, synchronous smartphone app.
The app, which will be available on a range of Android and Apple devices, lets users play a live multiple-choice valuation game, enabling them to pit their wits against viewers in the same room and compare rankings, from 'novice' to 'expert'. It will also allow users to access exclusive additional information on the items featured on the show, via a quick and easy interface.
Victoria Jaye, Head of IPTV and TV Online, says: "We wanted our first live and synchronous companion experience to appeal to a mainstream audience and create a real event in the living room for families across the UK – the Antiques Roadshow mobile app does just that. It builds on our successful Red Button playalong quizzes which regularly attract millions of viewers a week."
Fiona Bruce, presenter of Antiques Roadshow, says: "The new app is great fun, I love guessing the values of objects, I only wish I got it right more often! Now that you can play on smart phones and tablets, the world of antiques is certainly not stuck in the past."
Cutting edge technology uses inaudible signals which are embedded in the soundtrack of the programme and are picked up by the microphone of a smart phone or tablet. These are used to identify the episode and cue the sequence of questions and answers. This means the service can be used with the actual broadcast, BBC iPlayer catch-up service and even home recordings, without the need to enter any programme information.
Victoria Jaye adds: "It's the kind of technology that makes the whole experience really simple and feels like magic."
Available to download on 3 January, the first app-enabled Antiques Roadshow broadcast will be on Sunday 6 January. For those eager to try it sooner, the app will work with the previous week's Roadshow on BBC iPlayer from the day of launch.
The Antiques Roadshow Red Button game was launched in September and has since been used by more than 1.5m viewers. It has proved a hit with fans of all ages, but older viewers in particular have embraced the interactive experience. It is hoped that the app will expand on this success and bring an interactive television experience to even more viewers.
FD

Search the site
Can't find what you need? Search here
Related Media Centre Links