BBC Studios and ZDF enter historic partnership
BBC Studios, the commercial production and distribution arm of the British Broadcasting Corporation, and Germany's ZDF (Zweites Deutsches Fernsehen), today announced a strategic partnership to develop and co-produce world-class content.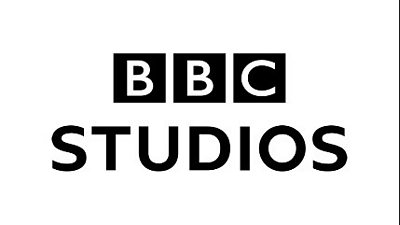 Producing ambitious, high quality TV content is all about partnerships. So this strategic deal, bringing two of the leaders of European public service broadcasting closer together, is a hugely important and exciting opportunity.
The long-term partnership agreement will see the two organisations, which share an emphasis on the highest quality content, co-develop scripted TV series and co-produce landmark factual shows, such as the forthcoming One Planet: Seven Worlds from BBC Studios Natural History Unit.  The partnership is expected to benefit audiences in both the UK and Germany with a future pipeline of top quality TV programming.
The co-development deal will give both companies the opportunity to pitch scripted projects with international appeal.  BBC Studios and ZDF have already partnered on a new drama, The Mallorca Files, from Cosmopolitan Pictures/Clerkenwell Films, which is currently in production.
BBC Studios is the home of the Natural History Unit (NHU), the world-renowned producers of award-winning hit series such as Planet Earth II, Blue Planet II and Frozen Planet.  As part of this deal, ZDF will have an exclusive first look in Germany at co-producing all of the NHU's landmark titles. ZDF will also have the first option on BBC Studios' factual catalogue, including science, history, documentaries and natural history.
ZDF is Germany's most popular broadcaster, with a market share of 14% in 2018, and has held that position for the past seven years.  The company has enjoyed a decades-long relationship with the BBC and its commercial arm, collaborating on premium content that they know their audiences appreciate.  ZDF's Terra X brand has been the German home for BBC landmarks such as Frozen Planet and Planet Earth II amongst others, which premiere on this hugely successful primetime factual slot.
"Producing ambitious, high quality TV content is all about partnerships.  So this strategic deal, bringing two of the leaders of European public service broadcasting closer together, is a hugely important and exciting opportunity.  Global hits like Planet Earth II wouldn't have been possible without international partners like ZDF, which came on board early as a co-producer," said Paul Dempsey, President Global Markets, BBC Studios. "ZDF has been Germany's key investor in our content over the last few years, and is the ideal partner, sharing the same editorial values."
Norbert Himmler, Chief Content Officer, ZDF, commented: "ZDF and the BBC are united by the aspiration to offer the highest quality programmes across all genres. The new substantial agreement consolidates the traditional and successful cooperation between the two broadcasters and strengthens our position against increasingly fierce competition – especially in times of limited financial resources."
Philipp Schmid, Managing Director, BBC Studios Germany, added: "Since BBC Studios merged last year as a fully integrated production and distribution business, partnerships like this allow us to work even closer in developing and co-producing content with a strategic partner like ZDF. This allows us to significantly broaden our creative and commercial activities in the German market with ZDF, while the depth and variety of our programming will continue to provide wide-ranging opportunities to our other partners in the territory."
For more information, please contact:
Lee Leschasin, Communications Manager, Western Europe
Lee.Leschasin@bbc.com
0044 (0)7921 648 362
NOTES TO EDITORS
About BBC Studios
BBC Studios, a global content company with British creativity at its heart, is a commercial subsidiary of the BBC Group. Formed in April 2018 by the merger of BBC Worldwide and BBC Studios, it spans content financing, development, production, sales, branded services and ancillaries. BBC Studios' award-winning British programmes are internationally recognised across a broad range of genres and specialisms. It has offices in 22 markets globally, including seven production bases in the UK and production bases and partnerships in a further nine countries around the world. The company, which makes 2500 hours of content a year, is a champion for British creativity around the world and a committed partner for the UK's independent sector. BBC Studios has revenue of £1.4bn, and returns around £200m to the BBC Group annually, complementing the BBC's licence fee and enhancing programmes for UK audiences.
About ZDF
ZDF (Zweites Deutsches Fernsehen) is Germany's national public television broadcaster. It is run as an independent non-profit corporation under the authority of the sixteen states that constitute the Federal Republic of Germany. The nationwide channel ZDF has been broadcasting since 1st April 1963 and remains one of the country's leading sources of information. Today, ZDF also operates the two thematic channels ZDFneo and ZDFinfo. In partnership with other public broadcasters, ZDF jointly operates the internet-only offer funk, the German channels PHOENIX and KiKA, and the European channels 3sat and ARTE. ZDF is based in Mainz, but also maintains permanent bureaus in the federal state capitals as well as special editorial and production facilities in Berlin. For international coverage, ZDF has foreign correspondents operating in 19 permanent bureaus worldwide.
Tagged: