Rolling out BBC One in high definition across England
An update on plans to launch BBC One HD (High Definition) services across all of England from Kieran Clifton, Director, BBC Distribution & Business Development
Kieran Clifton
Director, BBC Distribution & Business Development
Published: 9:00 am, 19 October 2021
Updated: 9:00 am, 19 October 2021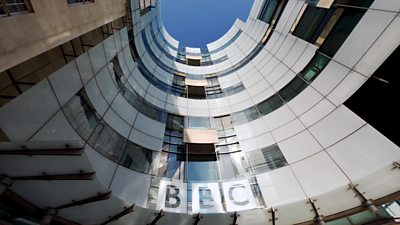 Earlier this year we announced that we would be launching BBC One HD (High Definition) services across all of England, and we're now ready to give an update on our plans. The BBC already broadcasts BBC One in HD in Scotland, Wales and Northern Ireland, and we're now extending this to regional versions of BBC One HD in England too.
This will make for a better viewing experience and mean the end of having to switch over to a standard definition channel to watch regional programming. Instead, you'll be able to stay on BBC One HD to watch programmes like the evening news bulletins from your local area.
Significant infrastructure changes are required to make this happen - meaning some platforms will take longer than others and a phased approached to the rollout. BBC One HD versions from regions in England will first become available to viewers on internet-connected TV platforms first, including Sky Glass from today - and in the following months, BBC iPlayer will also switch from standard definition to high definition for the regional versions of BBC One in England.
We'll be continuing our rollout to other platforms throughout next year, with the aim of launching BBC One HD services across England on all platforms by the end of 2022. At the same time as the BBC One HD regional rollout, we'll also be adding HD versions of some of our other channels (such as BBC Two Northern Ireland, BBC ALBA and BBC Parliament) to other platforms.
Alongside this, we're also working on making BBC One HD easier to find, moving it to the top slot of electronic programming guides where we can.
We're pleased to start the rollout today - and will be in contact when we have updates on other platforms.
Tagged: