Award-winning and critically acclaimed drama Killing Eve to conclude with upcoming fourth series on BBC One and BBC iPlayer
Production set to begin in early Summer on final series of eight episodes, with TX in 2022
Published: 2:00 pm, 16 March 2021
Updated: 3:52 pm, 16 March 2021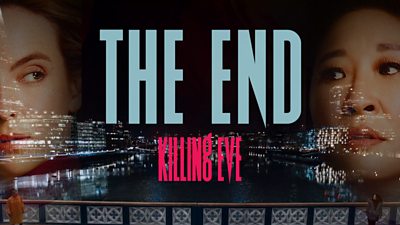 Production of the fourth and final series of the popular and critically acclaimed series Killing Eve is scheduled to begin early this summer, filming in the UK and locations across Europe, with the eight-episode series to TX next year. The drama, which airs exclusively on BBC One and BBC iPlayer in the UK, has been streamed 175 million times on BBC iPlayer to date.
Sandra Oh says: "Killing Eve has been one of my greatest experiences and I look forward to diving back into Eve's remarkable mind soon. I'm so grateful for all cast and crew who have brought our story to life and to the fans who have joined us and will be back for our exciting and unpredictable fourth and final season."
Jodie Comer says: "Killing Eve has been the most extraordinary journey and one that I will be forever grateful for. Thank you to all the fans who've supported us throughout and come along for the ride. Although all good things come to an end, it's not over yet. We aim to make this one to remember!"
Sally Woodward Gentle, Executive Producer, says: "We have been unbelievably blessed to work with extraordinary human beings throughout the life of Killing Eve. From the magical Phoebe via the delectable Emerald, super talented Suzanne and now mind blowing Laura; headed by the super-powers of Sandra, Jodie, Fiona and Kim, and with brilliantly talented directors and crew. No one knew what an adventure we were embarking on and there's so much more to come. Buckle up!"
Dan McGolpin, Director, BBC iPlayer and channels, says: "Killing Eve has become one of BBC iPlayer's most successful programmes ever across the first three series, they have been streamed over 175m times and are still going strong. We are all looking forward to finding out how this masterful tale with its fascinating and complex characters will end and what twists and turns there will be before we get to the final scenes."
Laura Neal (Sex Education, Secret Diary of a Call Girl) continues the Killing Eve tradition of a new lead writer every series, following Phoebe Waller-Bridge, Emerald Fennell and Suzanne Heathcote. Neal is also an executive producer on series four.
Killing Eve stars Golden Globe, SAG and Critics' Choice award winner Sandra Oh, Emmy and Bafta winner Jodie Comer, Emmy nominee and Bafta winner Fiona Shaw and Bafta nominee Kim Bodnia.
Killing Eve is produced by Sid Gentle Films Ltd for BBC AMERICA. Executive producers for the upcoming season are Sally Woodward Gentle, Lee Morris, Phoebe Waller-Bridge, Gina Mingacci, Damon Thomas, Laura Neal and Sandra Oh. The series is financed and distributed by Endeavor Content.
Series four will air on BBC One and BBC iPlayer in the UK. Series 1-3 are available to stream exclusively on BBC iPlayer.
IJPR