Explosive ordnance killed nearly 1,400 people last year in Afghanistan. Almost half of those were children, mostly young boys - at play or while working in the fields. And as more roads in Afghanistan reopen, travellers are at increased risk from unexploded ordnance, too.
To address this deadly threat, we've launched an educational radio programme, reaching audiences via our partner stations including BBC Pashto and BBC Dari. Young Afghans who have survived terrible injuries are telling their stories on radio to help keep others safe.
We're complementing our work with a radio drama called Green Hill, drawing on Afghanistan's rich heritage of storytelling to raise awareness about explosive ordnance. Beautiful sketches are accompanying the content on social media.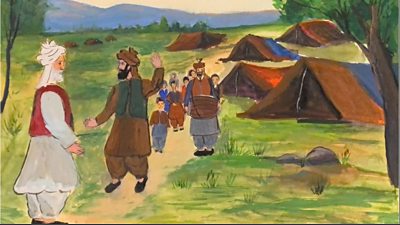 And our powerful public service announcements have gone viral - reaching five million people and counting!
Watch the first in the series on Facebook (leads to third-party site).
And watch our second PSA, set in a rural schoolhouse, on Facebook and below:
Our mine awareness work is funded by UNMAS.
Learn about our projects in
Search by tag: