Somalia
After years of conflict, Somalis are rebuilding their country and their own livelihoods. Our work in Somalia focuses on health and economic empowerment for women and girls.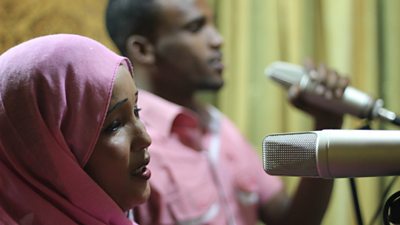 Our office: Hargeisa 
Our areas of focus: Women's economic empowerment, health
About our work
In Somalia, BBC Media Action is committed to strengthening the media and promoting economic rights and opportunities for women across the country. We also have an active response on the COVID-19 pandemic, producing high quality media content highlighting the dangers of COVID-19 and providing people with strategies to keep themselves and their families safe.
And through our weekly radio magazine show, Making Waves, broadcast on the BBC Somali Service, and specialised business training delivered through partners, we're also tackling the deeply rooted stigma that prevents women from thriving economically and helping female listeners develop their financial literacy, knowledge and confidence.
Our previous work in Somalia includes Lifeline media programming to support communities affected by drought, radio shows challenging negative attitudes towards polio vaccination, and drama to inspire the country's youth to overcome obstacles to employment.