Tackling Ebola: radio shows for Liberia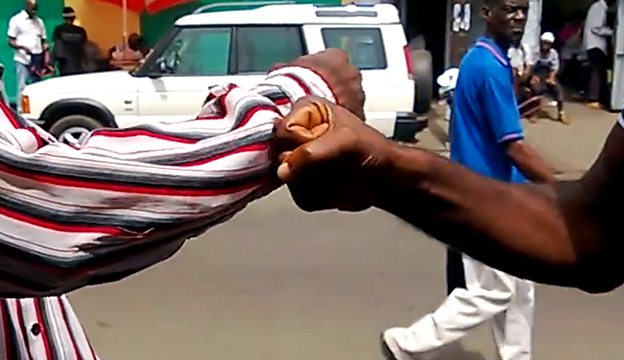 Watch: The new 'Ebola Handshake'
From 2014-2015 the weekly radio programme Kick Ebola from Liberia was broadcast country-wide via a network of partner stations. The shows provided access to timely, reliable and useful information at a time when the outbreak of the Ebola virus was a significant, ongoing challenge.
Expert health advice
Kick Ebola from Liberia gave people information on how to avoid becoming infected with Ebola, how to obtain early treatment and how to break the chain of transmission. It encouraged Liberians to support each other through the crisis and listeners were invited to submit questions and contributions via text, Facebook and WhatsApp.
BBC Media Action - in partnership with the Paul G. Allen Foundation - delivered communication training to media, officials and humanitarian workers in Liberia and other countries at risk. This included producing media outputs – such as Kick Ebola from Liberia - to tackle rumour and stigma and to help people take action to protect their health in Liberia, Sierra Leone and Guinea.
Western Union generously provided in-kind support for this project.
Project name
Kick Ebola from Liberia
Funder
Paul G. Allen Family Foundation
Dates
2014-2015
Themes
Resilience and humanitarian, health
Outputs
Kick Ebola from Liberia

(downloadable broadcasts available here)
Broadcast partners
Local radio stations and BBC World Service
Search the site
Can't find what you need? Search here