We inform, connect and inspire people around the world

Watch the video to find out more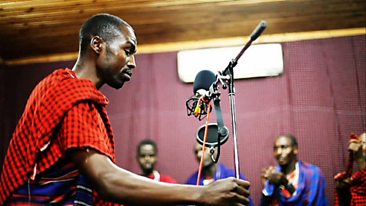 We support media and communication efforts that strengthen governance, improve people's health, increase their resilience and improve humanitarian response. In order to achieve this:
We make entertaining, informative and educational TV, radio and digital programmes that attract large audiences. But making programmes is only part of the story. Our projects encourage people to discuss what they see and hear because we know discussion helps people to take the steps to make changes that can improve their lives.
We strengthen the capacity of journalists, and others working in media and communication, through training and long-term mentoring.
We run formal training workshops, provide intensive mentoring and organise on-the-job learning
We invest in the professional development of mentors and trainers in the countries in which we work
We share our audience research methods and insights with our media partners to help them operate more effectively
Many of our projects are designed to improve editorial quality and raise the production standards of programme-makers - from community radio stations to national broadcasters. When we make our own programmes, we often partner with local broadcasters and develop their staff as we work.
We illustrate to policy makers and influencers how media and communication can help improve governance and health and strengthen resilience and humanitarian response; and we produce policy and research publications and participate in conferences and events to explore "what works" in the field of media and communication for development.


We work with institutions to develop policies, legislation and regulation that can support media organisations to work in the public interest.
Search the site
Can't find what you need? Search here