Communication is aid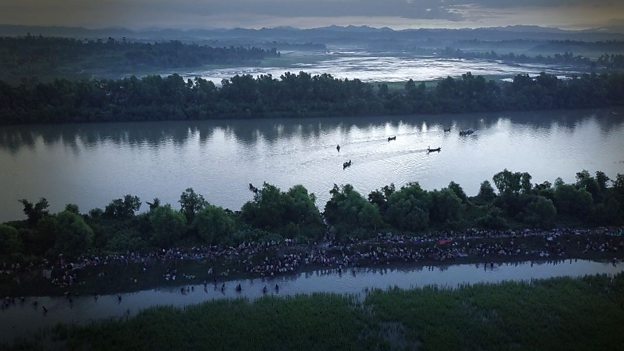 People are traumatised: they have left behind their homes and livelihoods and witnessed unspeakable violence

Caroline Nursey, BBC Media Action Executive Director
In emergencies - information is just as important as food, water and shelter.
Over 900,000 Rohingya people have fled violence in Myanmar, since August 2017 and are now living in refugee camps in Cox's Bazar, Bangladesh.
Aid agencies predict 48,000 Rohingya babies will be born into these conditions where poor sanitation increases the risk that deadly diseases will spread quickly.
We're supporting local broadcasters to make the radio programme 'For Everyone' – giving people information on where to get vaccinated against cholera and diphtheria, find clean water, improve their nutrition and how to keep children and other vulnerable people safe. Money from our emergency fund was vital in the initial stage of our response before we secured funding from UNICEF to make the programme.
As monsoon season approaches, the hillside camps are at risk of serious mudslides, and disease will spread if floods pollute water points – making it vital that people keep receiving reliable information about the changing situation.
Help us continue our vital work – and be prepared to respond to the next emergency - by making a donation today.
Search the site
Can't find what you need? Search here