Can a health drama and discussion show affect the drivers of behaviour change?
This research briefing examines the impact of BBC Media Action's health programming on child and maternal health in Bangladesh and summarises the findings of our first ever randomised controlled trial.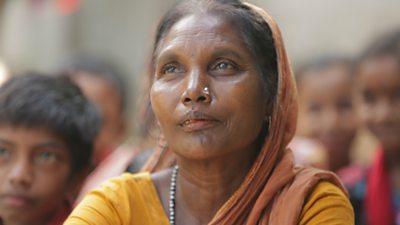 Downloads
Publication date: March 2017
Authors: Anna Godfrey
Overview: 
Conducted in rural and urban sites in Bangladesh, the study investigated the short-term effects of watching two of our health focussed TV programmes on women's knowledge and behavioural intent – two key drivers of behaviours – around key maternal and neonatal practices.
In brief, compared to a control group that watched a non-health drama and a non-health discussion show, we found that watching Ujan Ganger Naiya (Sailing Against the Tide) and Natoker Pore (After the Drama), independently or in combination, positively affected both these two drivers, and that exposure both the health drama and complementary discussion show had a greater effect. The study therefore demonstrated the power of media-delivered health interventions with multiple communication strands.