Shared Data Unit
In the digital age, the flow of information is relentless.
Every day, government bodies release dozens of datasets covering all aspects of our lives, yet much of it lies unexamined and untouched.
The BBC's Shared Data Unit passionately believes journalists should have the time and skills to interrogate such a rich new source of information, and unpack and explain its implications for our diverse audiences.
Through doing so, our journalism tells stories in the public interest, holds power to account, and promotes transparency and accountability.
When the information is not publicly available, we will use Freedom of Information laws to source the data, or use tech skills to extract structured content from web pages.
We believe in making our journalism accessible to as many people as possible.
Click here to view all our data projects
As part of the BBC's Local News Partnerships, the unit brings together experienced BBC data journalists alongside reporters seconded from the wider local news industry.
The secondments are aimed at developing data journalism expertise in the regional news marketplace while also creating further content for all Local News Partnerships-approved partners.
We will encourage best practice in working with and reporting on data, and increase the capability of data journalism at a local level.
We will be open and transparent with our methodologies, and encourage a conversation between our network of reporters.
The first regional journalists joined the unit in November 2017 and picked up a wide range of data journalism skills through formal training and day-to-day mentoring with the BBC core team.
The journalists – from the Bradford Telegraph & Argus, Birmingham Mail and Northampton Chronicle & Echo – shared a piece of content with the regional press in January 2018. It was used by more than 65 titles and generated several front page stories.
The Shared Data Unit continues to strengthen local news output across the UK by giving regional journalists the skills to interrogate data and tell stories of local importance to to their communities.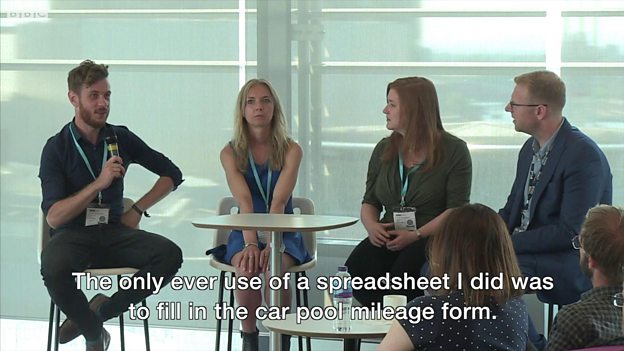 Shared Data Unit secondees Paul Lynch, Annette Belcher and Claire Wilde were among those to present at a data journalism conference organised by the BBC in July 2018.
Search the site
Can't find what you need? Search here
How the Shared Data Unit works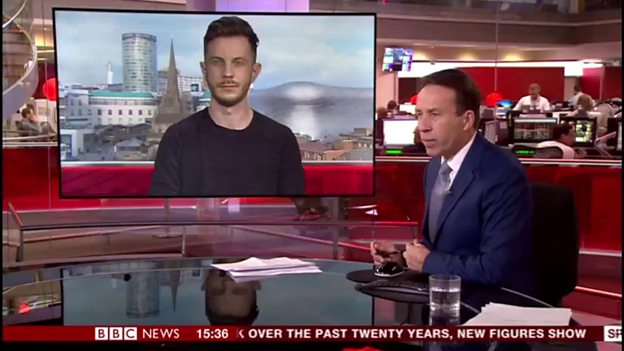 A look behind the scenes of the SDU