Partners
The BBC's Local News Partnerships support established media outlets of all sizes to provide an ongoing commitment to the production of public interest journalism for local or regional audiences.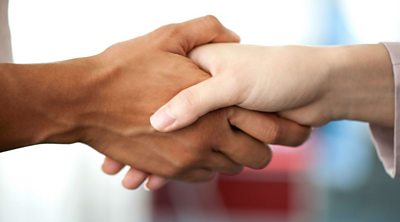 Launched in 2017 following more than two years of talks and planning with experts from across the UK media industry, the LNPs support more than 1,000 print, broadcast and online news outlets by providing free access to news content generated by the BBC News Hub, the Shared Data Unit and up to 165 Local Democracy Reporters.
Those 1,000 news outlets – known as Partners - are spread across England, Wales, Scotland and Northern Ireland.
They range from Two Lochs Radio, Britain's smallest commercial radio station, to established city titles such as the London Evening Standard, Yorkshire Post, Birmingham Mail and the Glasgow Evening Times.
The partnership is open to news organisations which target an audience typically located in a specific geographical area no greater than a single Nation of the UK, or those news organisations which target a BAME community of the UK.
Applicants must be able to demonstrate a previous track record of public service journalism and meet the following criteria:
A consistent level of contemporaneous coverage of all aspects of public institutions, organisations and civic life, including councils and public bodies.
High journalistic standards with reference to both the BBC's Editorial Guidelines and the Editors' Code of Practice. This can be evidenced by having journalists subject to oversight by a recognised regulator such as Ipso and/or by producing a demonstrable track record of quality material.
An ability to demonstrate a robust method for handling complaints.