What is the Local Democracy Reporting Service?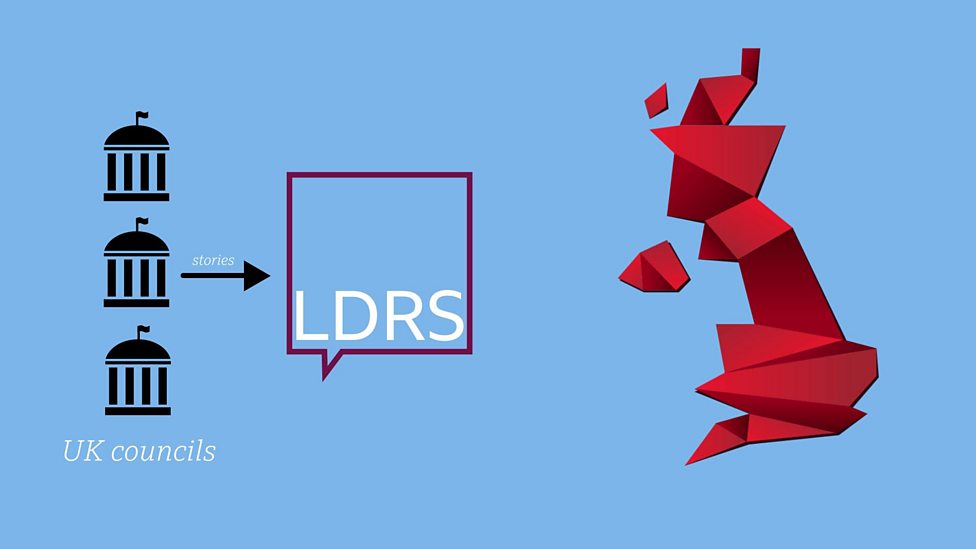 Local Democracy Reporting Service
The Local Democracy Reporting Service created up to 150 new journalism jobs to help fill a gap in the reporting of local democracy issues across the UK.
The journalists are funded by the BBC as part of its latest Charter commitment but employed by regional news organisations.
At present 144 Local Democracy Reporters have been allocated to news organisations in England, Scotland and Wales.
These organisations range from a radio station to online media companies and established regional newspaper groups.
The remaining posts to complete the full allocation of 150 reporters will be distributed to Northern Ireland news organisations in 2019.
Principles of operation: Questions and answers
Local Democracy Reporters cover top-tier local authorities and other public service organisations.
Stories written by the democracy reporters are shared with more than 850 print, online or broadcast outlets that are signed up to be part of the Local News Partnerships scheme.
To be awarded the democracy reporter contracts, the successful news organisations had to pass stringent criteria which included financial standing and a strong track record of relevant journalism in the area they were applying to cover.
The award decisions were made by senior editorial BBC figures across the English regions, Wales and Scotland.
The full list of organisations that were awarded contracts can be viewed here.
For contracts consisting of multiple local authorities, a number of successful bidders have agreed to share the local democracy reporting resource with neighbouring titles to ensure full coverage of the contract area.
Local Democracy Reporter content can be downloaded via an online portal, accessed via a log-in code supplied to all qualifying news organisations.
Search the site
Can't find what you need? Search here