세션

4
Learn how to get that job
Most people are nervous before they do a job interview, and the experience can be even more worrying if it's in English. So how can you prepare for interviews and make sure you get the job? In this session we find out!
How did it go?
Have you ever had a tough job interview? How did it go? What did they ask you? What's your advice? Perhaps you interview people - if so, what are you looking for?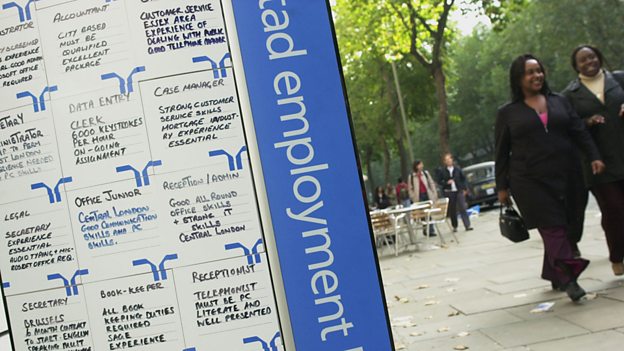 Write a paragraph with your experiences and advice. Try to use some of the vocabulary from the unit such as:
interviewer
face-to-face
first impression
ideal
atmosphere
daunting
professional skills
innovative
Check Sessions 1, 2 and 3 if you aren't sure about any of the words.
Thank you for emailing your comments to us. We enjoyed reading them. This task is now closed.
Here are a few of the comments that we received.
Taras, Ukraine
I had few interview in my life and want to share one of them with you. In basically, there interviewer asked me standard questions like these:
What is your job experience?
Why do you suppose what you are a right person for this role?
What are your strengths and weaknesses? etc.
I had problems with last question. I wasn't prepared enough for this interview and so I was be able to call only my strengths.
Afterward I understood that done a big mistake so interviewer could suppose that I thought that didn't have any weakness that is I probably have a high self-esteem. Eventually I didn't this job.
So my recommendation is that before interview should think which weaknesses you will call interviewer. They should be additional for your strengths or just show what you're working to get rid of them.
Mario, Italy
I was made redundant over a year ago and since then I've been showing up for several job interviews. Based on my experience, as I've not been applying for a high-profile job, what is more important than things like blue-sky thinking and first impression for an interviewer is your willingness to make do with miserable working conditions and low salary. They are always depicting you the worst-case scenario as if They wanted to daunt you. Anyway, as I always try thinking out of the box, since my redundancy I started studying English to push the envelope and get a new job. It's worth a try, isn't it?
Juan Carlos, Colombia
In my life I've had many job interviews. In my last job interview, I wore an outfit very elegant and I arrived to the office very early because first: I wanted to leave a good impression and second: I like to arrive punctual for all appointment that I have.
When my job interview started, I was a little nervous but never I was daunting me, by the questions that they made me. For all questions, I had answers.
Finally I got the job and I can thinking out of the box in this company but I can't practice my English because all my co-workers don't speak it.
Axel Ibarra, Mexico
It's past a long of time since I made my first interview but I remember it like if it were yesterday, everything began when I finish my career and I was looking for a job, my sister had a friend that her father was a Regional Manager for a retail company, then she got me the interview.
I arrived so early to the store with my sister (big mistake) where I had the meeting, and I did not meet my interviewer, then we began to walk around the store and I made some bad reviews about the store, when I noticed that someone was just behind we but I rest importance until the secretary ask me to get in to the office and I release that that person that was behind we would turn into my new boss...
Fortunately I got the job, but that was a really embarrassed experience.
Manuel Ángel Barragán del Río, Spain
I´ve just have a job interview in my whole working life. It was just a day after my degree title. That was when I had an interview with several people and several departments of the same company.
But I think this isn´t a good example because it was the company which were looking for me. I had no time to look for anything. It's the story of my life too fast!!
Ana Gonzalez
I had a bad experience with a head-hunter. The interviewer unexpectedly focused the entire interview on my university records (average but not brilliant) and the following year of public exams failed. I was prepared to talk about my professional skills and my 5 years of solid professional experience but I never paid attention to my student period, so I felt daunted and I did not give a good first impression.
I advise you to fully study your own professional and academic records even those not especially relevant for you. Pay attention to dates and gaps of your CV in order to explain any possible difficult question.
Mike Wu, Taiwan
This is my bad interview experience sharing.
A interviewer asked me a question about something i was not really know at the time. I told him with a inaccurate answer and he just passively listened.
He gave me some tips and cues to guide me to the right answer but i didn't notice them while i was daunting.
Until his last patience was crushed, he asked me to stop talking about it and says "You didn't know it ever, right?".
It's so embarrassing and I fell like i should not be here at the moment.
Viridiana
The pieces of advice the site gives us are excellent however I'd like to add an important suggestion.
Before going to the interview it's very important to prepare your self-esteem, if you aren't sure what you are, you can't woo other people. So value and respect yourself and everything will be fine.
Francois, France
I have two kinds of experiences. First as an interviewee and then as an interviewer. At the start of my carreer, I have had a lot of interviews and I remember that I was very shy and always scared of being unable to value my skills. The more I prepared the interviews the worst it was. Later, as an interviewer, I have always try to put the applicants in the best conditions to have a useful face-to-face. What I was looking for the most? Enthusiasm and ability to be a team-player. Let me say that, now, employers have also to woo the candidates and highlight their company so that they choice it!
José Edwin Bernal Bello
In the last few years i have had only one interview. They was two interviewers, a woman (the boss) and a man. They were so kind and they made a comfortable atmosphere for me. It was so easy talk with this people, because they gave me the opprtunity to talk with honesty and my professional skills for the job were what they need.
They asked questions about specific issues for the job to do and few things about my family. Fortunately, i gave a good first impression and now i am working with them.
Denis, Ukraine
I have had job interview only one time for life. It was in 2001 year when I was learning on fifth course of University. On the interview I was face-to-face with several interviewers which asked me questions about my professional skills. I wanted that first impression about me was good. Fortunately atmosphere in that moment was ideal and I was invited to work in organization which I have worked for forteen years. In my opinion It is very important to be truthful on the interview because information about me was collected before conversation.
Next
So, now you've had a chance to share your experiences, it's time for News Report and some advice about jobs from the person who started Facebook.
Session Vocabulary
stand out from the crowd
be different from the rest; get noticed

nerve-racking
making you feel nervous and worried

daunting
making you feel nervous about doing something

woo
charm and impress; try to get their support

interviewers
the people who give the interview and ask the questions

field
(here) area of work of study

person specification
the description of the person they want to employ

out loud
so it can be heard

pronounce
make the sound of a word with your voice

word stress
emphasis given to one part of a word

mispronounce
make the sound of a word in the wrong way

impression
thoughts and feelings you get about somebody or something

familiar
well-known to you

achievements
things that someone has done successfully

volunteer
someone who offers to work without being paid

evidence
facts that make you think something is true

teamwork
working together well in a group

punctual
not late; doing things on time

calm and composed
relaxed and in control of your feelings; not rushed

first impressions count
the first idea people get about something is very important

outfit
a set of clothes worn together

valuable
important; worth a lot of money

atmosphere
(here) the feeling at a place or in a situation

brightly
(here) in a lively, happy way

vary
change so that something is not always the same

tone
(here) the way your voice rises and falls

monotone
talking without raising or lowering the sound of your voice

rephrase
say something again using different words to make it clear

going off on a tangent
(idiom) talking about something not connected to the main topic

focused
with attention directed to something

truthful
saying what is true; being honest

make things up
invent/say things that are not true

see through
(here) realise that you are not telling the truth

be open about it
don't keep it hidden

address
(here) deal with a problem or issue

salary
the money paid for doing a job