5 days to improve your pronunciation
level
Join Tim from 23rd to 27th November
Episode 201120 / 20 Nov 2020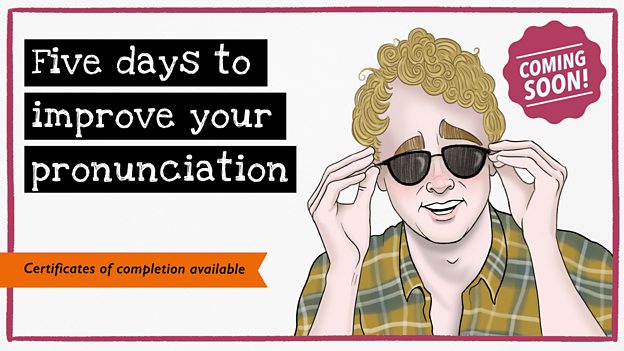 Coming soon! Are you ready to improve your pronunciation?
Join Tim from Monday 23rd to Friday 27th of November and improve your pronunciation. Every day of the week, Tim will have tips, set challenges, and give you feedback on your tasks - to help improve your pronunciation.
There are worksheets to collect and a certificate of participation* to download if you come back every day of the week. And you can also earn a badge to show off to your friends. But Tim's not going to tell you which day - yet!
Next
So, join us for Day 1 on Monday 23rd of November. We are looking forward to seeing you!
And if you can't wait until Monday, why not try Tim's? 5 days to become a better listener.
* Please note that the certificate of participation is to help give you a sense of achievement. It is not an official qualification.
Latest 5 days to improve your pronunciation