Friday Phrase
Intermediate level
Things are looking up
Episode 191206 / 06 Dec 2019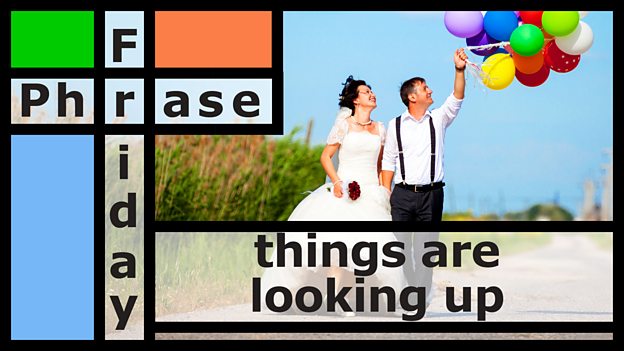 THINGS ARE LOOKING UP
Things are looking up is another way of saying that 'things are improving' or 'things are getting better'. We often use this fixed phrase when – after a period of bad luck or negative events – there has been a change for the positive. 'Up' is often used in positive or optimistic contexts in English. 'Looking' is not used literally here, but instead refers to the fact that things are changing.
Example Sentences
My brother had a terrible start to the year. He broke his leg, his car was stolen and then his girlfriend left him. But things are looking up now – his leg's much better and he's just got a promotion.
After a bad couple of years, things are looking up for the company. They're making a profit again and have hired some new employees.
A: We've had an awful winter, haven't we? It's been cold and wet and windy for months!
B: Don't worry! Spring's round the corner – things are looking up.
Now You Try
Have things been looking up for you? What challenges did you have to overcome this year? Share your opinion with us.
😉 You can also share it with everybody on our Facebook, Instagram and Twitter pages - we're waiting ❤️
😉