Friday Phrase
Intermediate level
Take after someone
Episode 200207 / 07 Feb 2020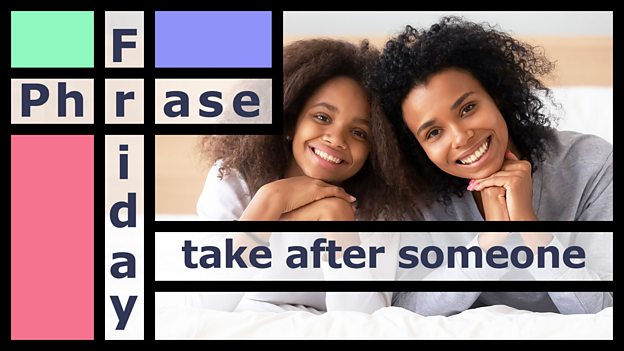 TAKE AFTER SOMEONE
To take after means to be similar to an older relative. The similarity can be in appearance, in character or in behaviour.
Example Sentences
In looks, my sister takes after our mum, but she's much more similar to our dad in personality.
Jane and Luke's new baby seems to take after his father so far, but it's too early to tell for sure.
My aunt really took after my grandmother. They even sounded the same they were so similar!
Now You Try
Who do you take after in your family? Is it about appearance or character? Chat with us.
You can also share it with everybody on our Facebook, Instagram and Twitter pages.