Friday Phrase
Intermediate level
Sweat it out
Episode 200117 / 17 Jan 2020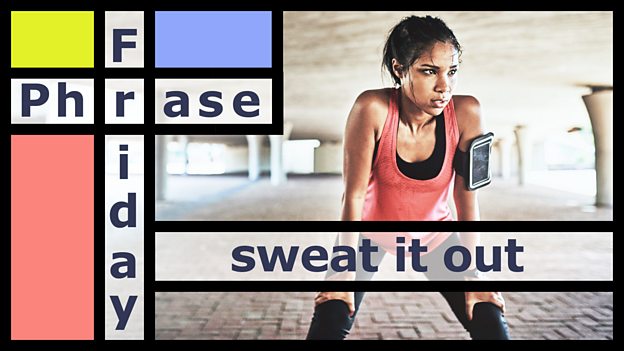 SWEAT IT OUT
You 'sweat' when you 'have moisture passing through your skin when you are hot, frightened, ill or exercising hard'.
'To sweat it out' means 'to do hard physical exercise or exertion for a prolonged period of time'. It is an informal expression, in part because of its use of 'to sweat', which is 'to perspire' in more formal contexts.
Example Sentences
My boyfriend used to hate exercise, but now he really likes to sweat it out in the gym for a few hours a week.
Thousands of people sweat it out at the London Marathon every year.
My friend and I tried a new dance class last night – we really sweated it out! It was so hard!
Now You Try
Have you been exercising a lot? What kind of physical activity do you do to keep fit and healthy? Chat with us.
😉 You can also share it with everybody on our Facebook, Instagram and Twitter pages.
😉