Friday Phrase
Intermediate level
Spring into action
Episode 191129 / 29 Nov 2019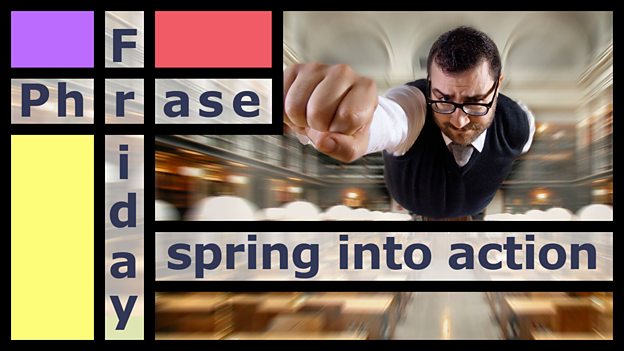 SPRING INTO ACTION
To spring into action means to start doing something quickly. This is often in response to a stimulus and after spending time waiting to start.
Example Sentences
As soon as we got the go-ahead we sprung into action and started work on the project.
If you work as a security guard, you have to be ready to spring into action at any moment.
Snakes wait quietly and then spring into action when they see their prey.
My mother-in-law felt unwell when she tried to complete the marathon. As soon as she collapsed, the emergency team sprang into action, checking her blood pressure and giving her some water.
Now You Try
When faced with a challenge, do you spring to action or are you slow to react? In what kind of situation is it better to act quickly rather than giving it time to think of a plan? Share your opinion with us.
😉 You can also share it with everybody on our Facebook, Instagram and Twitter pages - we're waiting ❤️
😉
We've been keeping busy in lockdown
Coronavirus: Will there be a second wave?
Follow our courses