Friday Phrase
Intermediate level
Not put a foot wrong
Episode 200214 / 14 Feb 2020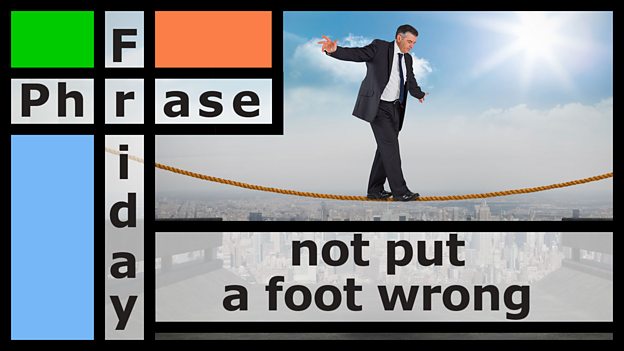 NOT PUT A FOOT WRONG
The phrase 'not put a foot wrong' is used to describe someone not making any mistakes. We can relate it to a specific task, or use it more generally to say that someone does things in the right way.
Example Sentences
We met our daughter's boyfriend yesterday – at first I was wasn't sure about him, but he didn't put a foot wrong all evening.
It's my first day in this job, I'm just going to try not to put a foot wrong.
I didn't think that you would be a good manager, but you haven't put a foot wrong since you've started.
Now You Try
Are you afraid of putting a foot wrong when meeting people for the first time? What do you do in these situations to make sure you create a good impression? Chat with us.
You can also share it with everybody on our Facebook, Instagram and Twitter pages.