Friday Phrase
Intermediate level
Look up to someone
Episode 200131 / 23 Jan 2020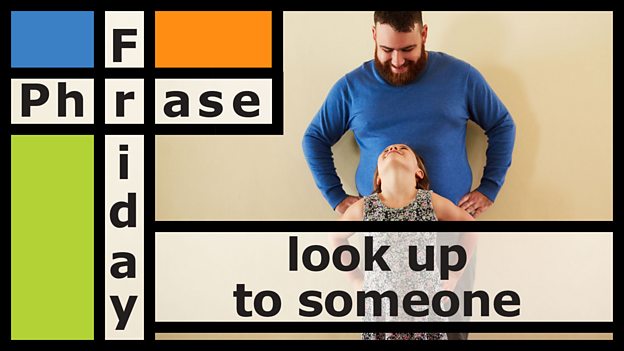 LOOK UP TO SOMEONE
'To look up to' means to respect and admire someone. If you look up to someone, they are often older or more experienced than you.
Example Sentences
She's the best player and was just made captain, so of course all the other players in the team look up to her.
I was very close to my grandmother and really looked up to her. She was so wise and always gave the best advice.
Charlie really looks up to his brother. Now that he has gone to university, Charlie misses having a role model.
Now You Try
Who do you look up to and why? Chat with us.
You can also share it with everybody on our Facebook, Instagram and Twitter pages.