Friday Phrase
Intermediate level
Half-baked
Episode 191115 / 15 Nov 2019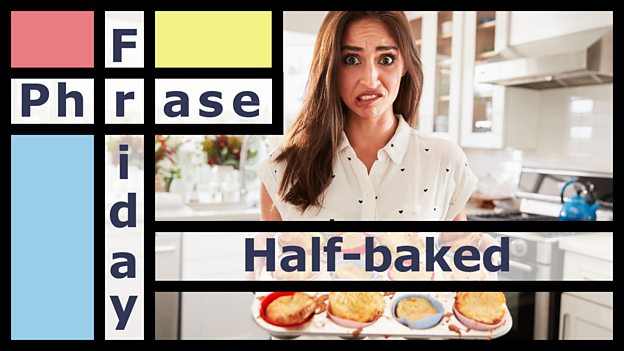 HALF-BAKED
We can say that something is half-baked when it is incomplete and/or not good enough. We often use this phrase to describe ideas or concepts.
Example Sentences
You need to think more deeply about your business plans. You just have a half-baked idea at present.
The school has come up with a half-baked scheme to have students mark their own homework.
I still think my idea is half-baked, so I'm going to take a bit more time to think it through before I pitch it to the boss.
The opposition has attacked the government's latest proposals on immigration as half-baked measures that will never get approved by parliament.
Now You Try
Do you plan your tasks carefully or do you rush things and end up with half-baked ideas that don't work? Is it better to think a lot before doing something or is it better to be spontaneous? Share your opinion with us.
😉 You can also share it with everybody on our Facebook, Instagram and Twitter pages - we're waiting ❤️
😉