Friday Phrase
Intermediate level
Go bargain hunting
Episode 191213 / 13 Dec 2019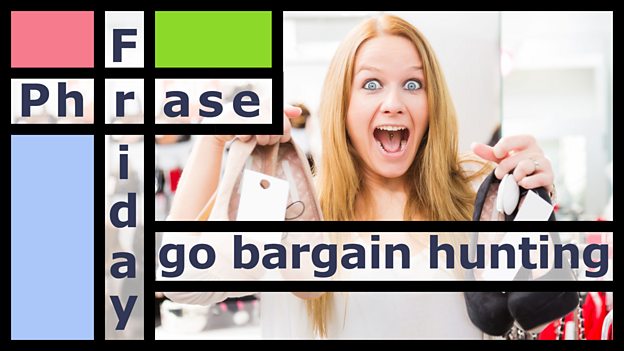 GO BARGAIN HUNTING
To go bargain hunting means to look for the cheapest price. A bargain is an article offered for a lower price than expected or than it is worth and 'to hunt' means 'to search for something with determination'. This phrase suggests that someone is willing to spend time finding the perfect bargain.
The person who engages in this activity is called a bargain hunter.
Example Sentences
I love it when the sales are on in the shops! It's the perfect time to go bargain hunting.
My aunt loves going bargain hunting. She's really good at it! She finds some amazing deals.
You need to be very patient if you're going to go bargain hunting – it can take time to find the best discounts.
Now You Try
Have you found any good bargains recently? What presents are you buying for Christmas? Chat with us.
😉 You can also share it with everybody on our Facebook, Instagram and Twitter pages - we're waiting ❤️
😉