Friday Phrase
Intermediate level
Down to earth
Episode 200306 / 06 Mar 2020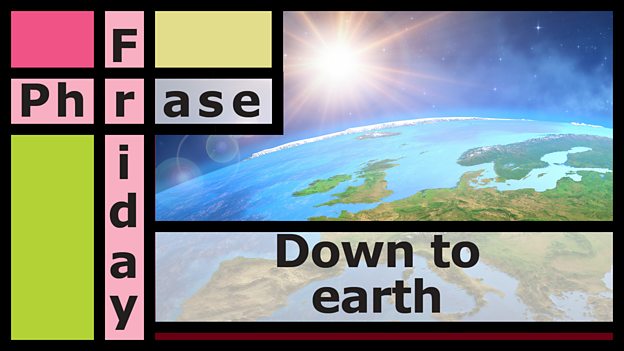 DOWN TO EARTH
Someone who is down to earth is practical, sensible, and realistic. They are not pretentious or focussed on imaginary matters. They 'have their feet on the ground', which is another expression meaning the same.

It is unsurprising that, because if we can touch earth, it is real to us. In contrast, dreams and the imagination are in the sky! If someone has their head in the clouds, they are not realistic – and so not down to earth!
Example Sentences
He's very down to earth. You couldn't ask for a better project manager. He never misses a deadline.
Signing a prenuptial agreement before you got married shows what a down-to-earth couple you both are!
Awarding the ferry contract to a company that doesn't actually own any ferries wasn't very down-to-earth thinking was it? Get our money back!
Now You Try
Are you very down to earth, or do you know someone who is? Chat with us.
You can also share it with everybody on our Facebook, Instagram and Twitter pages.