Friday Phrase
Intermediate level
Do numbers
Episode 191101 / 01 Nov 2019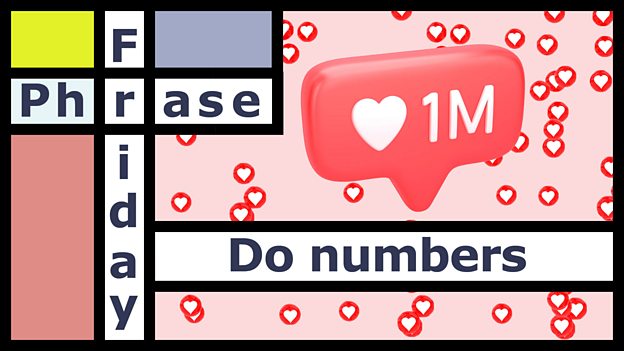 DO NUMBERS
If a social media post is 'doing numbers', it means that lots of people like it, share it or comment on it. Another way to say this is the post is receiving high engagement.
Example Sentences
I never expected my videos to be successful but after a year of posting, they're doing numbers!
If my channel does numbers, I'll quit my job and focus on social media.
My posts haven't done numbers recently – I might have to change my content.
Your videos are doing numbers on YouTube. What's your secret?
Now You Try
What's the latest post you've seen that was doing numbers? What kind of post wins your 'like' or 'love'? What do you post to attract attention? Share your opinion with us.
😉 You can also share it with everybody on our Facebook, Instagram and Twitter pages - we're waiting ❤️
😉