Friday Phrase
Intermediate level
A helicopter parent
Episode 200228 / 28 Feb 2020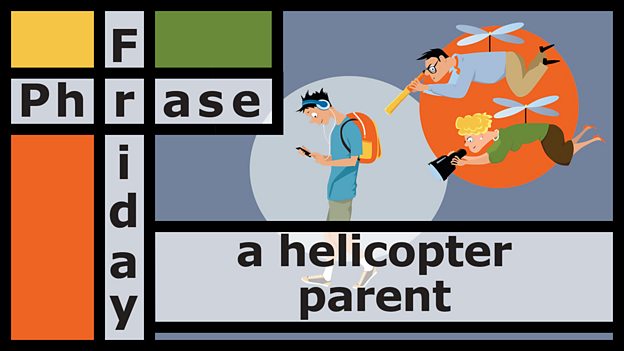 A HELICOPTER PARENT
'A helicopter parent' is a parent who is very interested in the details of their children's life and can therefore be overprotective or excessively interfering.
This expression comes from the fact that helicopters can hover over one spot very close to the ground for an extended period of time.
Example Sentences
My neighbour is a primary school teacher. He loves working with the kids, but often complains about their helicopter parents.
So many young people arrive at university not able to look after themselves. I blame their helicopter parents!
My husband and I are trying so hard not to become helicopter parents. We want our son to learn from his mistakes and grow into an independent young man.
Now You Try
Do you have helicopter parents? How do you feel about them being overprotective of you? Chat with us.
You can also share it with everybody on our Facebook, Instagram and Twitter pages.