Session

2
Academic Insights 2 – How to succeed
It's time for the next video in our Academic Insights series. The topic this time is something we all want – success! Tutor David Hann shares tips and advice to make sure you succeed on your distance learning course.
Activity

1
Get on course for distance learning success
David Hann is a lecturer in English language and Applied Linguistics. He's an experienced distance learning tutor who knows a thing or two about succeeding on a distance learning course. We asked him all about how students can make sure they succeed on their course.To help you understand David's video tips, take a look at these key words and phrases and their definitions in the Session Vocabulary box.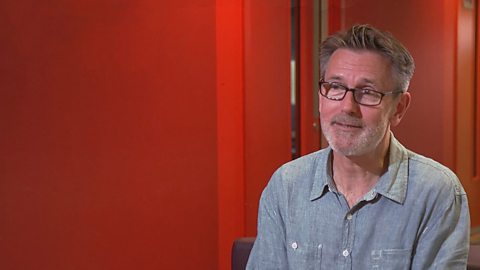 #8 things you really need to know
The advice you need to help you succeed: David answers your top questions in 3 minutes.
To do
Scroll down to watch the video and find out:
How to make sure you pass your course
How institutions let students know if they're passing – or not!
What you need to do with feedback from your tutors
How assessment and grades contribute to student success
And more!
Show transcript
Hide transcript
David
My name is David Hann. I'm a lecturer in English Language and Applied Linguistics, and I was a distance learning teacher for 10 years.
Students need to engage with the course, which means not only engaging with the course materials and the course concepts, but engaging with their tutors; engaging with their fellow students. And they also need to plan ahead.
Partly through the grades that they give them, but that is accompanied by probably something more important, which is the feedback that students receive for each assessment that they do.
When you get your tutor feedback, read it very, very carefully. And if there's something about it which you don't understand, then you need to check that with your tutor, and when you look at the feedback, look back at your own work, and see what the tutor is talking about and reflect on how you can improve on those areas which your tutor has identified.
Assessment is very important in – as a barometer of how students are doing, and how students understand and engage with the materials that they're studying. But it's more than that: the continuous assessment that students have throughout the course is also a means for them to learn: to learn about what they're doing well and what they need to do better.
The most important role the tutor has is to give you feedback on how you're doing on the course.
Collaborative learning is very important for student success. Doing things with your fellow students can be very, very useful, for two basic reasons: first of all, in real life we have to collaborate; and secondly, other people's ideas feeding into your own is very, very useful when it comes to learning .
If they're feeling that they are not succeeding, they first should talk to the tutor about that.
A typical mindset of a successful student is to be positive, and engaged, but to be realistic at the same time. So they need to have a sort of 'can do' attitude. But when they can't do it they need to seek help.
Go the distance.
David's top tips
We hope you've picked up some good advice on how to succeed on your distance learning course. Let's recap the #8 things we've learned about succeeding on a distance learning course.
Engagement is vital for success, but not just with the content of the course – you also need to engage with your tutors and fellow students.
Tutors will let you know how you're progressing on a course through the grades they give – but don't forget to check the feedback as well!
Read tutor feedback carefully. Review your work to see how you can improve – remember you can ask your tutor if you don't understand.
Assessment and grades are good measure of how you're progressing – what you're doing well and what you need to do better.
Distance learning tutors are there to give you feedback on how you're doing on the course.
Collaborative learning is very important – combining other people's ideas with your own is very helpful for learning.
If you feel like you're not succeeding on your course, talk to your tutor – they are there to help!
Be positive and engaged, but also realistic. If you're having problems, make sure you seek help.
Session Vocabulary
Find out more about distance learning – visit our partner,The OU

____________________

Key words and phrases to help you understand David's tips:

barometer
(here) something that shows a change is happening (for example, improvements in your grades)

collaborative
done by two or more people working together

mindset
particular way of thinking and set of opinions