1
Unit

1: Drama: Father and Son

Session

11

Watch our new crime drama, Father and Son and then learn more about the people involved with the making of it.
Activity

6
Father and Son: Meet Will!
Will Harrison-Wallace plays Evan in our crime drama. Evan is the social worker who's looking after 4 year-old Pip Find out about why Will hasn't always been an actor plus his tips for learning lines.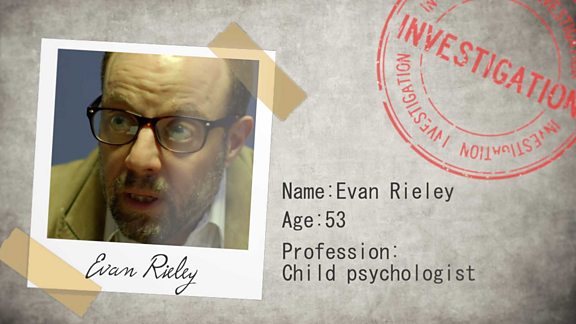 Watch the video and complete the activity
Show transcript
Hide transcript
Hi, everyone. My name is Will and I'm playing the character of Evan
From what I can gather, Dad left him in the car – didn't come back. Pip went looking for him. I think when he got to the big road, he didn't know what to do.
I did something very different for much of my career and about ten years ago, 2008, I left that – parted company with my old working life and decided to go to drama school. And, right then, I still didn't know whether... how it was all going to pan out, but thankfully it worked out well and for the last – just over – ten years, I have been acting.
Do I have to pick one...? I think, on stage, I played a wonderful character in Arthur Miller's View from the Bridge: Eddie, the central character, is a dream role and I... that was a fantastic part. Shylock – I've played twice in Shakespeare's Merchant Of Venice. And I understudied last year a fantastic role in the Lehman trilogy – sadly only got to play it twice, but I think those three for me stand out. Sorry I can't pick one.
Well, there are many ways I go about it, but first and foremost, I would read the... read the script inside and out, and make myself very, very comfortable with the story, the plot, the characters and obviously my character that I'm playing. Really want to understand, line by line, what he's saying, why he is saying it. Then there are many other aspects as well: if it's... if it's simply a voice – voice work – then that's going to require probably less than stage work or film work, because obviously the... if it's... if it's a character that you can see, there are going to be many physical attributes I might have decided about my character: how they stand, how they walk, how they hold themselves. Then we think about accent work as well. So, there's lots that I... one has to mine in the script to figure out who this... this guy is, what sort of emotional state he is in, in every scene. But very, very simply, if I'm just looking at the script and I'm... I've got to turn that into... into living, breathing, kind of, words. I just want to make myself very, very familiar with... with what the character is saying.
I think I have – I've been told anyway that I have quite a – how shall I put it? – commanding voice, when I... when I want to. So, perhaps I have used that to my advantage on... on certain occasions, but I don't think I've – if you're... if you're asking me if I've pretended to be someone else: no, I haven't done that. I haven't... I haven't... I don't think I've acted in a real-life situation, but I might have used my voice.
I'm not a great mimic, but there are several actors, my goodness... Anthony Hopkins springs to mind. I... I really like his... his screen performances. I don't really want to embarrass myself by trying to do a Welsh accent, I'm afraid. So, I'm going to simply say that no, I can't imitate him. But let me stick with Anthony Hopkins. I particularly like the roles that he has chosen to play. I like his... his stillness on camera. He, as... as many great actors do, they often do very, very little on camera. He gives a very, kind of, exposing performance with... with very little movement and it's a subtle performance but incredibly watchable.
In the next Activity, you can meet another actor from our crime drama.