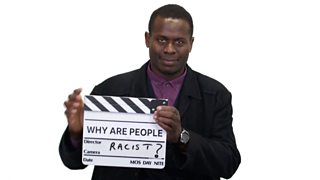 To play this video you need to enable JavaScript.
Why are people racist?
Historian Onyeka Nubia explores why some people are racist - and talks about his own experiences of racism.
Made by BBC Northern Ireland, 6 December 2019
Prejudice unpacked
Why do people hold prejudices - like racism, homophobia and sexism? We explore some of the root causes.