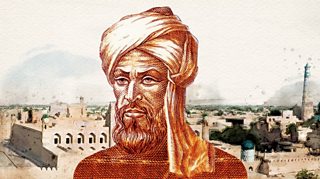 To play this video you need to enable JavaScript.
Why algorithms are called algorithms
Why are algorithms called algorithms? It's thanks to Persian mathematician Muhammad al-Khwarizmi who was born way back in around AD780.
Made by Dayglow Media & Pencil & Pepper, 9 July 2019
Eponyms explored
6 VIDEOS
18:23
380.2k views
Sideburns, braille, diesel... a playlist dedicated to something, named after someone.