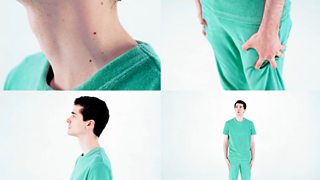 To play this video you need to enable JavaScript.
Where do phobias come from?
Scared of spiders, holes, heights...? Phobias are very common. But why do we have them? (P.s. all characters in this film are actors.)
Made by Shakehaus, 19 December 2019
The extraordinary human brain
20 VIDEOS
1:12:00
1.7m views
The human brain is extraordinarily complex. These videos will help you understand it a little better...