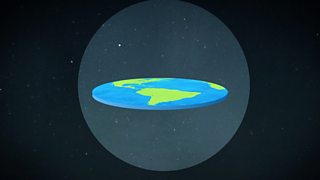 To play this video you need to enable JavaScript.
What's behind denialism?
Why do some people deny things - from Flat Earthers to climate change denialists? Sociologist Keith Kahn-Harris gives us his take.
Made by 7digital, 5 November 2018
Sustainable thinking
32 VIDEOS
2:14:53
2.4m views
A playlist featuring new, challenging and even visionary thinking around climate change and sustainability.