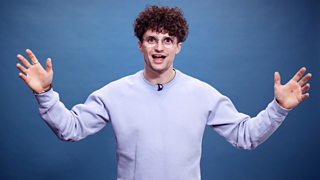 To play this video you need to enable JavaScript.
What on earth is an algorithm anyway?
What is an algorithm? It can feel like a big, abstract, concept. So here's presenter Jon Stroud with a down-to-earth guide.
Made by Jist Studios, 20 September 2019
Modern Me
19 VIDEOS
1:17:31
1.3m views
How the world is changing who we are and how we live.