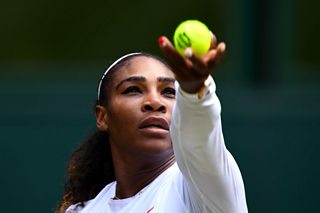 To play this video you need to enable JavaScript.
What is flow and how can it help you achieve more?
How tennis players achieve 'flow' - and a few tips on how it can help you too.
Made by BBC Scotland, 10 July 2018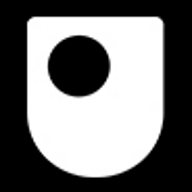 ---
What is flow and how can it help you achieve more?
MATTHEW, Elite Junior Tennis Player: Maintaining flow is similar to catching a current in the ocean. Once you're in it, you seem to be gliding with the flow rather than almost trying to hold on to it. It's something that just comes to you and you stay with it. FLOW WAS A TERM THAT BECAME POPULAR IN THE 1990S, ORIGINALLY COINED BY THE PSYCHOLOGIST MIHALY CSIKSZENTMIHALVI. BUT WHAT IS FLOW? JEFFREY, Sports Psychology Consultant: Flow is when a person is in a highly focussed mental state where nothing else seems to matter. It occurs when your perceived skill level and the challenge at hand are equal, and you are as in control of your mind and body as you can be. MATTHEW: When I experience flow I just feel really, really focussed and everything seems to works for me. EMILY, Senior Tennis Player: You just feel confident in everything you do. There's no negative thoughts coming in so you just feel like you can perform to your best each time. JEFFREY: The key aspects of flow are being able to perform a task seemingly automatically, having absolute concentration on the task at hand, maintaining a sense of control over the performance and a loss of self-consciousness. THERE ARE PHYSICAL CHANGES THAT HAPPEN WHEN AN ATHLETE IS IN FLOW. THE BRAIN RELEASES NEUROCHEMICALS - INCLUDING: DOPAMINE, WHICH HELPS COGNITIVE AWARENESS. NOREPINEPHRINE FOR CONCENTRATION. ENDORPHINS, WHICH HAVE A POSITIVE IMPACT ON OUR MOOD. BUT IT'S NOT THAT SIMPLE. MATTHEW: In tennis there can be tons of things that can distract you. JEFFREY: When it comes to sport, many athletes focus on the outcome of the game the match or the race, the desire to win, or they become distracted by how they played in the last point. When athletes dwell on these egocentric thoughts we'll often see them start to lose focus and their performance starts to deteriorate. EMILY: The most difficult thing about staying in flow is the external things. MATTHEW: Your opponent is obviously... Can be one of the most distracting things, and just to isolate yourself sometimes from your opponent and simply focus on what you're doing really helps for more focus and flow display. JEFFREY: Although being in a state of flow is something that's usually associated with high level athletes, it's something that potentially anyone is able to achieve. JEFFREY: From playing an instrument to a surgeon carrying out a complex operation. JEFFREY: But what can you do to give yourself the best possible chance for achieving a state of flow? JEFFREY: Here are my tips to help increase the probability of flow in your everyday life. ALWAYS BE PRESENT JEFFREY: Sports psychologist Bob Rotella highlighted the importance of letting go of memories of shots, good or bad, and focus on the here and now, as it really helps you focus on the process and what you're specifically doing at that moment in time. This could be achieved through setting mastery orientated goals, and you can recite to yourself at times throughout the performance. GIVE YOURSELF IMMEDIATE FEEDBACK A key characteristic of flow is immediate feedback. This can be provided by teammates, coaches or yourself as you complete the activity. When possible, try to figure out what you're doing well and why. As well as what you can be doing better and how. This will make you an active learner and aid the development of future goals and targets necessary to achieve your desired outcome. Be a better practitioner of your skills, not a goal chaser. This feedback can be based on your pre-set mastery orientated goals. Am I achieving these or not? What can I do to achieve these? Doing this as quickly as possible will help you effectively move on from situations, and focus on the present. CHALLENGE YOURSELF If the task is too easy then focus is extremely difficult to achieve and it may become tedious. If the task is too difficult you may feel anxious about whether or not you can meet the demands. Make sure you always set yourself goals that match your skill level, but also challenge you. When you achieve these goals, set yourself more challenging targets in order to remain in flow. I personally find flow quite easy to remain in but hard to find. But once you find it, you're in the zone and, as it says, you just flow through the match.
---
Deep sport
16 VIDEOS
1:02:40
639.5k views
The philosophy, psychology, science and cultural influence of sport.