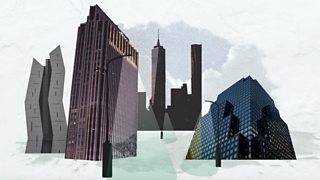 To play this video you need to enable JavaScript.
Welcome to the smart city of the future
How will artificial intelligence change the cities we live in? Made with the help of Theo Tryfonas from Bristol University.
Made by Data Animation TV, 4 October 2019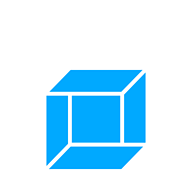 ---
Welcome to the smart city of the future
Welcome to the city of the future. A smart city that knows everything about you. From how you like your coffee, to whether you've broken the law. Or even if you've grown a beard. Sound far-fetched? While the smart city we're about to tour doesn't exist yet, all of the parts do. They're all components of real projects happening all over the world. Put them together and this is what life may well be like in the not-too-distant future. You go to work, your office building knows exactly who's coming and going and what they need, thanks to thousands of inbuilt sensors collecting data. The energy efficient building is designed for your comfort, reacting to changes in the weather and the number of people in the building and adjusting its climate accordingly. Wherever you sit, the lighting will adjust to suit your preferences. The building will even recall your regular coffee order and there's no chance of it getting your name wrong. On your way home, you pass lamp posts laden with sensors and HD cameras that monitor and record the world around them 24/7. Air quality and traffic flow data tell you the quickest and cleanest route and alert emergency services to accidents. You arrive home, to a nutritious meal made from locally grown avocados using hydroponics, so no need for soil. Sensors allow urban farmers to make constant adjustments to temperature, light and water and monitor the plant's responses, so it's easier and cheaper to grow fresh food in cities. The level of control smart technology gives can also be used to make food tastier. In Singapore, they've already found a way to make kale sweeter and softer, so even the fussiest of eaters will enjoy their greens. Your health is flourishing, thanks to your perfectly balanced diet but you also regularly update your doctors using data sent directly from your smartwatch. They analyse it and prescribe personalised drugs and supplements that are quickly 3D printed just for you. Your baby stirs and you're alerted by its smart blanket. Reassured that all is well, child mortality rates are at an all time low, you go to bed but the sensors in the street never sleep. They're busy policing antisocial behaviour, identifying people smoking in unauthorised zones or throwing rubbish from high-rise buildings - crime rates are negligible. While much of this might sound pretty idyllic, it is not without issues. Smart cities go hand-in-hand with gathering and storing huge amounts of personal data and using it to control city life. For governments keen to control certain populations, this is an incredibly powerful tool. Every moment of your daily routine can be tracked, anyone with access to this data can find out where you live, where you go every day, the places you visit at night and who you're with. This data can be used by people with far more nefarious aims than making you the perfect soya latte. You could leave your phone at home, with an advanced facial recognition CCTV in the mix, authorities can easily keep tabs on you. In places like Xinjiang in China, where growing a beard can already get you reported, this is a frightening prospect. So are the benefits of a smart city worth giving up privacy and freedom for? Can governments and corporations be trusted with such huge data sets on all of us? What happens if there's a mistake in the system or you want to overthrow the system itself? Whether you think smart technology means we're sleepwalking into a dystopian future or enabling us to live a vastly more convenient and sustainable lifestyle, it's coming soon to a city near you.
---
Amazing animations
26 VIDEOS
1:44:45
2.5m views
Some ideas and stories are best told through the medium of animation. Here we've curated some of our favourites...