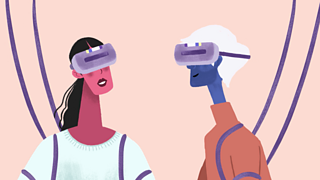 To play this video you need to enable JavaScript.
Virtual sex and avatars – the future of dating
How might we be dating in 20 years' time? From virtual sex to marrying avatars, this is how we could fall in love in 2039.
Animated by Paper Panther, 22 February 2019

Leisure and pleasure
9 VIDEOS
36:52
531.9k views
From trips to the seaside to playing Scrabble, how we spend our free time tells us a lot about our society.