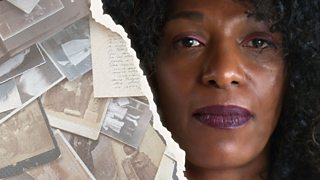 To play this video you need to enable JavaScript.
Tracing my family's stolen ancestors
The legacies of slavery continue to connect people and places around the world, as Jen Reid discovered when she researched her family tree.
Made by Cherry Stewart-Czerkas, 9 July 2021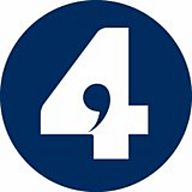 Based on a programme from
---
Tracing my family's stolen ancestors
JEN REID: My history is your history, your history is my history, and our history is our story. ALASDAIR DOGGART: We share the same place in time and space in the world, in today's society, and we owe it to each other to know more about our ancestors together. MATT SMITH, Professor of History, University College London: If we want to see the legacies of slavery and colonialism in Britain, we need look no further than the people. CAPTION: TRACING MY FAMILY'S STOLEN ANCESTORS JEN REID: So my father left Jamaica in 1958, he came here to live with his sister and to find work. He found that experience, as you can imagine, quite daunting. He often reminds me of seeing smoke coming out of a chimney and him thinking that the house was on fire. So he settled here and, eighteen months later, he sent for my mother and my sister. NARRATOR: Jen Reid grew up in Bath, the only black child at school, where she regularly encountered racism. JEN REID: I moved to Bristol in 2012. You know, I've always been very aware of what Bristol is, and it being built on the back of slavery. I remember an office that I had worked in, directly opposite was Colston standing proud over Bristol. NARRATOR: The statue that Jen is referring to was of Edward Colston a 17th Century Bristol merchant and slave trader. He was a member of the Royal African Company. Between 1662 and 1731, the company transported 212,000 enslaved people across the Atlantic, of whom 44,000 died en route. As well as a statue in the city centre, schools, streets, and many other buildings in Bristol were named after Edward Colston. MATT SMITH: When he died he left a lot of his wealth to charities in Bristol and it's for that reason why his name was registered very largely on the city, but his larger role in the trading of Africans for slavery and slave labour in the Caribbean is something that is very important for us to emphasise because it speaks to a silence that often follows a lot of these figures in history who were involved in the slavery business and how that silence is obscured by this elevation of them in these other roles that they performed in their lives. NARRATOR: But on the 7th of June 2020, in the midst of global protests against racism, sparked in part by the murder of George Floyd by an American policeman, protestors in Bristol tore Colston down from his elevated status, both literally and figuratively. Jen Reid and her husband, Alasdair Doggart, were there attending their first ever political protest. JEN REID: It was a sight to behold, it was almost like a carnival atmosphere. I watched my husband drag Edward Colston to the water and throw him in to the water. It was just such an historic moment. ALASDAIR DOGGART: It was an instinctive action on my behalf. As soon as I put my hands on him and we started pushing him towards the water, then it was as simple as, "I know how to do that, I can do that. Let's do it". NARRATOR: Jen's role in the protest renewed her interest in tracing her family tree. With the help of the Legacies of Slavery database at UCL, she was finally able to find out more about her family in Jamaica. JEN REID: What really shook me to the core was discovering that my great-great-great-great-great-grandmother was the first of my ancestors to be enslaved. NARRATOR: Jen also discovered that the documents relating to her 5 times great-grandmother had listed her name as Sylvia. But that wasn't her real name. Like many enslaved people, she'd been given an English name by her enslaver robbing her of her African identity. JEN REID: I've also discovered that my grandmother five times removed had a daughter. And her daughter had a daughter. And they were all kept together by their enslaver, by the name of Donald McLean. It made me really angry. It made me want to research the McLean clan who are they, where are they now what riches do they have? MATT SMITH: A lot of those memories of slavery are not memories that are just recorded and registered in history books or that are told in classes. These are memories that people embody. They are memories that people carry from generation to generation. NARRATOR: For Jen's husband Alasdair, the Black Lives Matter protests also triggered an interest in finding about his past. When he started looking into his family history, he found that he was related to people with the surname Colston though there's no evidence that they were connected to Edward Colston himself. ALASDAIR DOGGART: I think it's a complex picture when you try to unpick the detail of everything about why race is so important today, and why people have to accept the truth of Britain's involvement in the slave trade. I think history can't be sectioned off and it's "this is your history, this is my history". It's our history together. NARRATOR: As well as personal connections to the slave traders and the enslaved, in Britain there are deep financial ones. When slavery in Britain was abolished in the 1830s, the government paid £20 million to slave owners in compensation. There was no compensation for the formerly enslaved. MATT SMITH: The compensation of £20 million was really meant to be a form of reparations to slave owners for the loss of their property and people. An extraordinary figure, and that even as we consider today the £20 million, we should also remember that it is a fraction of the full extent of the wealth earned by enslaved labour for Great Britain in the entire period of British slavery. A lot of that money ended up being reinvested in banking, in finance, in the commercial sector, but also in non-commercial activities, in the arts, and in museums and even in education and philanthropic associations and endeavours. NARRATOR: So there's clearly a disconnect between the wealth that slavery brought to Britain and the immense suffering inflicted on those who were enslaved. In some cases, it's only names that can offer clues to the past. MATT SMITH: There are threads that are connected to places and to place names. Why a plantation in Eastern Jamaica shares the name of a location in London, but there are also threads that are connected to people. Why someone in Bridgetown, Barbados, shares the name of somebody in Liverpool even though they have never met. They are tied to that history through the history of slavery and colonialism, and it is something that we cannot ignore. NARRATOR: As for Jen, although she knows the names of her family's enslaver, she still doesn't know her ancestor Sylvia's real name, or anything about her origins in Africa. JEN REID: I want to know what tribe I belong to, I imagine my tribe to be fearless because I am fearless, and I am powerful, and I imagine my ancestors to be exactly the same.
---
Highlights from Radio 4
21 VIDEOS
1:44:36
1.2m views
From high heels to disinformation - all the videos in this playlist are either inspired by or based on programmes from Radio 4.