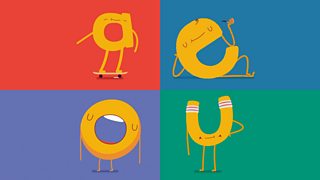 To play this video you need to enable JavaScript.
The secret life of vowels
Vowels are understated, but essential. We couldn't speak without them. Over to spoken word artist Mark Grist.
Made by Mark Grist & Paper Rhino, 12 September 2018
The wonderful world of words
21 VIDEOS
1:09:22
1.7m views
This is a playlist for people who love words (lexophiles, if you will), grammar geeks and anyone who appreciates a damn good sentence.