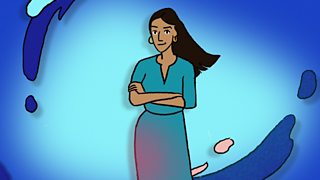 To play this video you need to enable JavaScript.
The power of quiet leadership
Leaders don't need to be loud and confident. The Open University's Dr Jacqueline Baxter makes the case for a quieter approach.
Animated by Sofja Umarik, 23 December 2020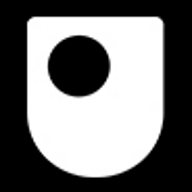 ---
The power of quiet leadership
Made in partnership with The Open University. DR JACQUELINE BAXTER: Look at the leaders around you. What do you see? Calm, reasoned, individuals who listen, and make considered judgements? Or something very different? THE POWER OF QUIET LEADERSHIP DR JACQUELINE BAXTER ASSOCIATE PROFESSOR IN PUBLIC POLICY AND MANAGEMENT THE OPEN UNIVERSITY Great leaders are often seen as classic confident, extroverts who can speak without thinking, react rapidly and change tack pretty frequently. It's what best-selling author Susan Cain calls "The Extrovert Ideal". But is this really what we need really need right now? I'd argue that the crises of our time need a more considered approach. A quieter one. Let's look at the status quo. Extroverts are over-represented in senior leadership positions. One study found an incredible 98% of top executives scoring "very high" or "above average" on the extrovert scale. But people aren't on the whole satisfied with their leaders. Could there be a connection between the two? There are lots of examples through history of successful leaders who've taken that quieter approach. For example, Rosa Parks, Mahatma Gandhi, or Bill Gates. Research shows that introverts often bring a great deal to the table. They're more likely to listen and process the ideas of their team, and consider those ideas deeply before acting on them. They may be humble and more likely to credit their team for ideas and performance. And because their motivation generally comes from within, they're less likely to compromise themselves chasing rewards like money or power. I think we need to re-examine the way our society views effective leadership, and whether we are really allowing the space for all team members to thrive. Research suggests that between 40 and 60% of employees tend to the quieter, more introverted, side of things. They can often feel invisible in meetings, because their thoughtful approach means that they have difficulty responding to those common on the spot questions. Many leadership courses can tend to focus on extroverted team activities - like networking and presentations - leaving quieter people perhaps mistakenly believing that they just don't have the qualities of a "good" leader. An approach that fails to bring out the best in around half of us is not just bad for quieter people, it's a disservice to us all. Leadership is complex, but in a world of soundbites, sledgehammer tactics and black-and-white thinking, perhaps standing back and listening can be empowering to leaders and their followers. As the Chinese philosopher Lao Tzu puts it, the best leaders are those that "talk little" and when their work is done and their aims fulfilled, their followers will say, "We did it ourselves."
---
The Open University
32 VIDEOS
2:44:43
4.2m views
From resilience, to prisons, to sport psychology and climate change... dive into this playlist made in partnership with The Open University.