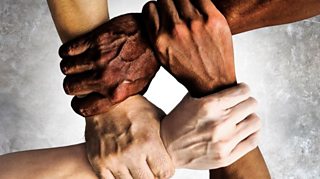 To play this video you need to enable JavaScript.
The myth of race
Is there any biological basis for categorising humans by race?
Made by Daniel Nils Roberts, 27 January 2021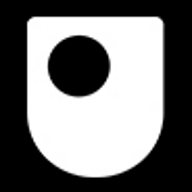 ---
The myth of race
Made in partnership with The Open University, with OU consultants Dr Mark Pinder and Dr Lystra Hagley-Dickinson ANGELA SAINI, Author, Superior: The Return of Race Science: I think we have a lot of preconceptions about what race really is. C. BRANDON OGBUNU, Assistant Professor of Ecology and Evolutionary Biology, Yale University: What is race has changed dramatically through time. JONATHAN MARKS, Professor of Anthropology, UNC-Charlotte: There is no official scientific definition of race. CAPTION: IS RACE A MYTH? MADE IN PARTNERSHIP WITH THE OPEN UNIVERSITY CAPTION: FROM AN EARLY AGE WE'RE TAUGHT THAT PEOPLE OF THE WORLD ARE MADE UP OF DISTINCT, DIFFERENT RACES TV CHARACTER: We're all different. CAPTION: AND TALK OF RACE IS EVERYWHERE AROUND US IN SOCIETY SOPHIE WILLIAMS, Author, Anti-Racist Ally: I was aware that I wasn't white. TESSA MCWATT, Author, Shame on Me: An Anatomy of Race and Belonging: The teacher said, "No, no, Tess is something else." And everybody's eyes are on me, and I'm a really shy person. She said, "But what are you, Tessa?" ANGELA SAINI: A lot of people imagine that there is some biological tangibility to race, because we use it so much. Race really is a social construct, but just because something is a social construct, that doesn't mean it doesn't have meaning in peoples' lives like money, or the nation state, or democracy, or all these other things that define how we live, but are also constructed. C. BRANDON OGBUNU: It influences what you're eating, it influences the type of healthcare you have access to, the type of schooling you have access to, how people feel about you. I mean, it's a powerful marker for all of these things that we care about when we're trying to run a society. SOPHIE WILLIAMS: Race has never been something that I don't have to think about. It's put on to us. ANGELA SAINI: When you look at the history and origins of this idea, you start to see it for what it really is, which is the manifestation of power. CAPTION: THE TERM "RACE" FIRST EMERGED IN THE ENGLISH LANGUAGE IN THE LATE 16TH CENTURY – AND ORIGINALLY JUST MEAN "TYPE" ANGELA SAINI: People imagine that people have always thought about skin colour in this racialised way, and we really haven't. That idea is no more than a few hundred years old. JONATHAN MARKS: It's not really until the age of colonialism, in the 17th Century, that you start getting the idea that each continent has its own individual kind of people. It arose at a very specific moment in history. In the 17th Century, you're taking long trips by ship, and you're struck by how different people look than you remember them when you got on. CAPTION: IN 1735, SWEDISH SCIENTIST CARL LINNAEUS SET OUT TO CLASSIFY THESE APPARENTLY DIFFERENT PEOPLE ISABELLE CHARMANTIER, Head of Collections, The Linnean Society: So this is the first edition of Systema Naturae, so the Systems of Nature. And for man, Linnaeus distinguishes four varieties, these varieties correspond to the four continents. Where it really changes is in the 10th edition of Systema Naturae. This is the foundation of scientific racism. He brings in moral character, so the American is "red and choleric," and stands up straight. The European, "white, sanguine, and muscular" The Asian, "sallow, melancholic and stiff" The African, "black, phlegmatic and lazy" So these stereotypes have endured through the ages. CAPTION: THIS WAS JUST THE START OF WHAT CAME TO BE KNOWN AS "RACE SCIENCE" - A DISCIPLINE THAT EMERGED AT THE SAME TIME AS COLONIALISM AND SLAVERY. AND THAT WAS NO COINCIDENCE. SOPHIE WILLIAMS: If you're going to take a group of people, and you're going to decide that they're not people anymore, then you need something to justify that. ANGELA SAINI: You can be defined very differently depending on the country that you're in, or the time that you're in. And that's how these categories have always been used. They are political tools that change depending on their usefulness to whoever is doing the categorisation. CAPTION: BY THE 20TH CENTURY, RACE SCIENCE HAD GIVEN RISE TO EUGENICS - "THE SELECTION OF DESIRED HERITABLE CHARACTERISTICS IN ORDER TO IMPROVE FUTURE GENERATIONS". BRITANNICA CAPTION: EUGENICS WAS USED IN ITS MOST EXTREME FORM BY THE NAZIS TO SUPPORT THE EXTERMINATION OF ENTIRE RACES. CAPTION: AFTER WORLD WAR TWO, THE UN BROUGHT TOGETHER EXPERTS FROM ACROSS THE WORLD TO OFICIALLY DECLARE THAT THE IDEA OF DISTINCT RACES HAD NO BIOLOGICAL BASIS. CAPTION: WHEN THE HUMAN GENOME WAS SEQUENCED FOR THE FIRST TIME AT THE START OF THE 21ST CENTURY, THE DNA EVIDENCE ALSO CLEARLY CHALLENGED THE IDEA OF RACE AS ROOTED IN BIOLOGY. ANGELA SAINI: We are one of the most homogeneous species on the planet. Humans have far less genetic variation than chimpanzees do. And yet, those chimpanzees look the same to me. There were never any "pure" races, there is no gene that exists in all the members of one race and not another. There is no black gene, there is no white gene. JONATHAN MARKS: Human groups overlap completely in their genetic variation. CAPTION: SO IS THERE NO SCIENTIFIC BASIS FOR RACE AT ALL? ANGELA SAINI: In the same way that you're related to your family, you can get a kind of fuzzy genetic similarity. But when you get to the continental level, which is really where we're talking about race, that genetic similarity is so fuzzy, and so statistically weak, as to be almost meaningless. C. BRANDON OGBUNU: We have this envy of fields where things are hyper-simplistic. We want to be able to look at a genome and say that people are these kind of concrete immutable things, that cannot be changed. Genetics doesn't work that way, it's the product of many genes interacting with each other and their environments. To fully answer the question about what a living thing is it's going to be about much more than genes. ANGELA SAINI: If I were to go out on to the street today and find someone of Indian heritage like myself, and randomly then pick someone who is not of Indian heritage, it is perfectly statistically possible for my genome to have more in common with that person who isn't of Indian heritage than that person who is. CAPTION: IF THE IDEA OF RACE HAS BEEN CREATED BY SOCIETY, WHAT DOES THAT MEAN FOR HOW WE SEE OURSELVES – AND OTHERS? TESSA MCWATT: Even though race itself is a construct, racism is real and we are not in a post-racial society. Race keeps making itself and power keeps making race. SOPHIE WILLIAMS: Even though we know that race isn't biological, we've been living with this idea of it being real for so long that it means that people who do have a shared racial identity have now cultural similarities which has been born out of hardship, but it's still beautiful and important. C. BRANDON OGBUNU: The biology of race is not a useful concept. I have a different historical trajectory, I love the African American tradition, but it's not better than anybody else's, it's just the one that I'm a part of. JONATHAN MARKS: I don't think we're going to stop classifying people, because I think that's how we make sense of the world. I think every generation is going to classify people according to the criteria that are politically important to them. SOPHIE WILLIAMS: I don't think we need to find new boxes to put people in, I think we now have the opportunity to say, we understand that all of these things are a spectrum, in a way that we hadn't considered before. So instead of finding new ways to categorise people we can just find new ways to exist better together. TESSA MCWATT: Race is a story that's handed down and handed around. But we can choose the stories that we tell.
---
The Open University
From resilience, to prisons, to sport psychology and climate change... dive into this playlist made in partnership with The Open University.