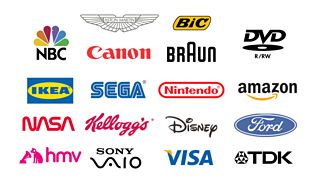 To play this video you need to enable JavaScript.
The hidden meanings tucked inside famous logos
Graphic designer David Airey deconstructs the world's most famous logos - and uncovers some hidden meanings in the process.
Published on 7 May 2020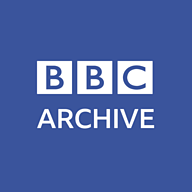 ---
The hidden meanings tucked inside famous logos
Logos are everywhere. They're a huge part of daily life, from the toothpaste we use in the morning, the insoles of our shoes, cereal packaging, phone apps most of the products we see and use are branded with some form of symbol or wordmark. Why is that? Logos aren't just a label that shows who's responsible for a product or service, they're also used because people often choose products based on their perceived value rather than their actual value. Think of the celebrity who drives an Aston Martin instead of say, a Skoda. Skoda has often been ranked Car of the Year in many European countries and delivers much better mileage at one tenth of the price. It's the logical choice. But it's Aston Martin's identity that creates images of luxury and status and that is what usually clinches the sale. A logo can appear in various formats depending on both the brand and the environment in which the logo is displayed. Wordmarks are type-based logos that draw attention to a brand name on its own. The type design often gets a custom twist to capture the essence of what the brand does and to separate it from competitors. That could be the loose, flowing feel of Cadbury's or Coca Cola or the more traditional vibe of The New York Times and The Washington Post. Visual tricks such as the use of negative space can be applied to add little design magic. An example is the hidden FedEx arrow that conveys direction and movement. Monograms are shortened wordmarks that are usually initials of longer names. These are about turning a mouthful into something that's generally easier to remember. Another form a logo can take is that of a graphic symbol. Still representing the core of a brand's service, it's often used where space is at a premium like an avatar, or that little area beside a website URL. Sometimes when a brand is so established and the symbol is instantly recognisable anything else becomes almost unnecessary. Symbols are particularly well suited for incorporating subtle messages that act as talking points and heighten memorability. The bear in the Toblerone logo is one example it adds meaning because the bear relates to an old coat of arms that represents the town where the Toblerone chocolate was originally created. The main job of a logo is to identify. It takes its meaning from the entity it represents not the other way around. This is why, when logos first enter the world, they're essentially empty vessels. With consistent use over time the mark gets filled with every association people have with a particular brand, whether that's positive, negative or something in between. That's exactly how religious symbols work. There's nothing inherent in the shapes, but it's about what those shapes have come to represent in the minds of the people who are looking at them. Another form of logo is that of a combination mark essentially a wordmark and symbol together. This lets you communicate messages in a slightly different way. Look at how the Amazon logo has it all from A to Z and even adds a little smile into the mix. So how can you tell a good logo from bad? In my work as a designer I judge the strength of an idea on the following criteria - Caption: Is it appropriate? Is it simple? Is it memorable? By appropriate I mean the design needs to be relevant in shape and form to the client in question. For example, a logo for a toy maker may need to be fun and appealing to kids or a logo for a car racing team may need to appear sleek and dynamic. By simple I mean that the design can't say too much. It should tell one story so it's adaptable enough for use in all applications from on a billboard or the side of the building to a social media avatar or a website favicon. By memorable I mean that the design also needs to be distinctive unusual enough to be remembered. A good way of testing this is to describe the design to someone and see if they can sketch a fairly accurate likeness. Some of my favourite logos aren't particularly well-known but they've stuck with me because they all share those same traits. Telling a relevant story with simplicity and distinction.
---
The hidden meanings in everyday life
Sometimes if you scratch beneath the surface, you understand a whole lot more...