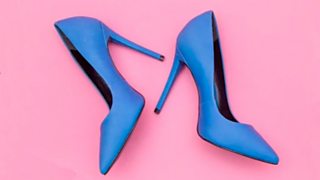 To play this video you need to enable JavaScript.
The curious origin of the high heel
High-heeled shoes weren't always worn by women – the very first heels were actually designed as military footwear.
Published on 5 November 2019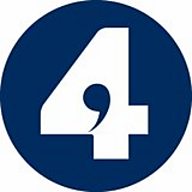 ---
The curious origin of the high heel
HEATHER MORGAN, SOCIAL SCIENTIST: The first high heel ever was a piece of military footwear. THE ORIGIN OF THE HIGH HEEL GREG JENNER, HISTORIAN: People in West Asia had been tremendous horse riders, and that's how they fought, they rode in the saddle and they stood up to shoot their bows and that meant you need a heel to keep you in the stirrups, nice and stable. The Shah of Persia, he's called Abbas the First, he sends off some emissaries into Europe and they turn up wearing high heels and everyone goes... "Oooohhh... Oooohhh..." ...so suddenly this military clothing becomes adopted in Europe. MEN WANTED TO WEAR HEELS TO EMULATE THE STRENGTH OF THE PERSIANS. AND QUEEN ELIZABETH I STARTED WEARING THEM TO APPEAR MORE MANLY. But it's a little bit later on, in the early 1600s, that we start to see heels coming in, and it starts with the blokes, it's for being manly and butch. But what happens quite quickly is women start to emulate male fashion, and part of that is they start wearing men's shoes. The real big moment is when Louis XIV of France starts wearing heels, because he's quite a small man, and he famously has red heels - that Louboutin mirrored later on in the 20th Century. Suddenly everyone at the court is wearing heels. Heels go through a bit of an up and down history and the 1700s, philosophers are talking about the rationalism of men, by contrast, women are said to be emotional and sentimental and can't be trusted to do important things like think. And so men are being advised to wear rational shoes and high heels are not rational. The 1860s, this is when women's heels start to become sexy. We have photography, a brand new technology, and quite often in pornography of this period, you're seeing women still wearing their boots, their shoes with the heels on, so it becomes erotic. THIS TREND DEVELOPS WITH PIN-UP GIRLS WEARING HEELS DURING WORLD WAR II, AND WITH THE INVENTION OF THE STILETTO HEEL IN THE 1950S. Hollywood had a huge influence on the rise of heels as the symbol of sexiness. In the 1950s, Marilyn Monroe famously quoted, I can't think of the exact words but she said you know... "WE OWE THE MAN WHO INVENTED HIGH HEELS SO MUCH..." ...she was speaking on behalf of women. For Monroe, who was about glamour and beauty and sexiness, she felt that that was an asset. THE POWER OF A HEEL RESEARCH SHOWS THAT HIGH HEELS CAN MAKE A PERSON APPEAR MORE ATTRACTIVE. LEWIS ET AL. 2007. HEATHER: People can tell whether women are wearing high heels without actually seeing their feet, so it is that posture, change in the gait. But a more recent study has shown that actually it's changing the shape of the spine that is actually the attractive thing. HOW DO HEELS AFFECT YOUR HEALTH? We looked at all the research on high heels and they are not healthy, there was increased risk of musculoskeletal conditions, bunions and pain. THE HIGHER THE HEEL, THE MORE IT FORCES THE BODY INTO AN UNNATURAL POSTURE TO MAINTAIN ITS CENTRE OF GRAVITY. THIS CAN SIGNIFICANTLY INCREASE BACK PAIN. [PENNSYLVANIA STATE UNIVERSITY, 2001] ARE THEY HERE TO STAY? CELEBRITIES ARE CERTAINLY STILL FOND OF A TOWERING HIGH HEEL, BUT IN 2016 FOR THE FIRST TIME MORE WOMEN BOUGHT TRAINERS THAN HEELS IN THE UK. [MINTEL, 2016] I think they're too iconic and too much a part of aesthetics and imagery and history and power and sex to ever go away, and I think they'll always be there. "I'd rather go through quite a lot of pain and wear them and look nice, and suffer for it, I think." "I'm crazy about fashion, I think we all are. And I think any smart woman would go on wearing them, irrespective of what the consequences are."
---
Fashionable thinking
What does fashion tell us about the deeper trends in society? Dive into our playlist to find out.