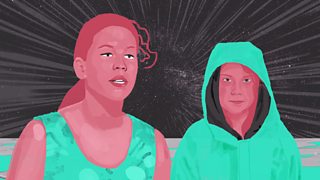 To play this video you need to enable JavaScript.
The child who tried to save the world... in 1992
In 1992, when she was just 12, Severn Cullis-Suzuki warned the world about the environmental crisis. Here she tells her story.
Animated by Peter Caires, 9 January 2020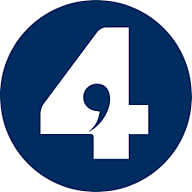 Made in collaboration with
---
The child who tried to save the world... in 1992
THE GIRL WHO WARNED THE WORLD ABOUT ENVIRONMENTAL DESTRUCTION... IN 1992. SEVERN CULLIS-SUZUKI: In 1992, I was 12 years old, and I had the opportunity to speak to the United Nations plenary session of the Earth Summit in Rio de Janeiro. I remember that moment very clearly. I think it's burned into my memory. I remember just such a clear sense of purpose. I knew exactly why I was there. I knew exactly what I had to say. And I knew that I could talk directly to them. I knew what I was there to do. "Coming up here today, I have no hidden agenda. I am fighting for my future." If you look at the video, you can tell how focused everyone was. People were really moved, even the security guards were really paying attention. So it was amazing. "Losing my future is not like losing an election or a few points on the stock market. I am here to speak for all generations to come. In my life, I have dreamt of seeing the great herds of wild animals, jungles and rainforests full of birds and butterflies. But now I wonder if they will even exist for my children to see. Did you have to worry of these things when you were my age?" In this last spike of media attention that I've received, I have constantly been compared and asked to reflect on Greta Thunberg, which is a huge honour for me. I think she's just this incredible young warrior, she's just taking it on, on this whole other level because she's a child of the 21st Century. And so the way she's using her Instagram, the way she has really catalysed a movement - I think is totally incredible and it's really specific to her moment and who she is at this time. But I also really always am kind of taken aback, because there have been so many youth activists before me, after me, before Greta, and who will continue to come up. Young people are always the people calling for social revolution, historically. Adults have been beaten down, "Well, we know that actually if we wanted to create change, well we'd have to do this, that and the other." There's so many reasons that we know of why things can't change. Those take us away from thinking about the bigger picture. And that's what youth have to offer. All they see is possibility. And right now with this huge, colossal existential challenge that humanity has, we have to harness that attitude of possible rather than impossible. "I'm only a child and I don't have all the solutions. But I want you to realise, neither do you. If you don't know how to fix it, please stop breaking it." Back in 1992, climate change was on the horizon and it was identified as going to happen - but it was on the horizon. And today, it is here. Climate change, I think, is the most quintessential example of intergenerational crime or intergenerational injustice that we have. If we don't end pumping tonnes of carbon into the atmosphere we will have in a very short order a planet that is not habitable, or not habitable to comfortable human life. So we have to essentially, everyone all hands on deck, focus on how we can, in our own sphere of influence, in our own skill set, in our own industry, we have to become experts for how to get off carbon. And luckily, we have all the answers. Now we just have to do it and we have to do it now. My favourite line of the speech. which I believe can sum up the entire speech, is in the last sentences or in the last sentence, which is simply... "I challenge you, please, make your actions reflect your words." "Thank you." "I ask you to make your actions reflect your words." And that really sums up what I think the young people today are, and in past times, are asking of our older generations in power. Young people are simply asking adults to be who they say they are and to make their actions reflect their words.
---
Amazing animations
26 VIDEOS
1:44:45
2.5m views
Some ideas and stories are best told through the medium of animation. Here we've curated some of our favourites...