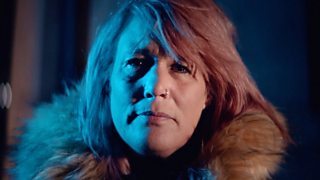 To play this video you need to enable JavaScript.
'Talking about suicide makes it smaller'
Suicide isn't easy to talk about. But it's vital we do. Here are the stories of three people who came close to suicide but decided to live.
Published on 8 September 2020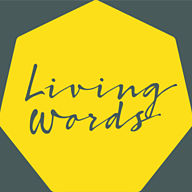 ---
'Talking about suicide makes it smaller'
A LIVING WORDS PRODUCTION IN PARTNERSHIP WITH NHS LOCAL AUTHORITIES, KENT AND MEDWAY. TJ: As soon as you see or hear that word, suicide, Jesus, people panic around you. It's nice to talk about it, just knowing that it's not going to hurt anyone. Talking about it, it does make it smaller. THESE ARE THE STORIES OF THREE PEOPLE WHO HAVE COME CLOSE TO SUICIDE… BUT DECIDED THEY WANTED TO LIVE. SALLY-ANN: I struggled to relate to the tragedy of my life. I didn't have any feelings apart from humour. Anything not to have that empty void. Did I want to kill myself? I just wanted everything to stop. What stopped me was my sense of humour. This is ridiculous. And the dog was something to look after. EACH YEAR IN THE UK AROUND 6,000 PEOPLE DIE BY SUICIDE. THE WHO ESTIMATES THE GLOBAL FIGURE TO BE ALMOST 800,000... EVERY YEAR. TJ: When I was a child, I used to count in between the flashes. It was such a comfort to me, believing that someone was signalling to me. Like so many people, childhood wasn't easy. I'd make myself get angry, so I wouldn't cry. I would hit myself. Things like that. I didn't know it was called self-harm. To me, it's just what I had to do to carry on. SAM: At 20, I overdosed. I was found by my family. They were, and are, fantastic. As soon as I done it, I was fighting. I wanted to live. I did everything I could to stay awake. It came from my heart, the desire to survive. I felt it in my whole body. TJ: For the first time in my whole life, I did actually reach out. I picked up that phone. I said to her, "I want to die. I don't want to do what I'm doing. Please don't let me die." She stayed with me. We made a deal. We had to ring each other throughout the night. She kept me safe through to that morning. I can't even remember her name. Do you actually want to die? Or is it you just want to get away from the pain? THREE-QUARTERS OF SUICIDES IN THE UK ARE AMONG MEN. MANY SUFFER WITH THEIR MENTAL HEALTH - AND FEEL THE STIGMA OF THAT HEAVILY. SAM: There are many battles to fight in this war that is mental health. Protect yourself. And push ahead. Remember, you are not alone. Deep breathing helps me when I feel triggered or get flashbacks. It helps me to tell myself, "This is my past. And it stays there." I don't want to give up. If I can do it, you can. SALLY-ANN: There were massive holes in me. Massive spaces. Now, I am beyond recognition. I'm free. How did I do it? Hard work. Absolutely one foot in front of the other. Every day I put my mental health first - top of the list. SAM: No matter how hard things are, you can succeed. I now have a degree in history and politics. "I'm alive!" SALLY-ANN: I feel quite proud of myself. One foot in front of the other. Do the right things. Allow yourself to love yourself. One foot in front of the other. "And now as a warrior I stand strong… " IN EVERY TOWN, VILLAGE AND CITY, WE ARE HERE. LIVING WARRIORS. WE ALL STRUGGLE SOMETIMES… HELP AND SUPPORT IS AVAILABLE: BBC.CO.UK/ACTIONLINE 0800 066 066 LINES ARE OPEN 24 HOURS A DAY, ALL CALLS ARE FREE
---
Rethinking mental health
20 VIDEOS
1:35:01
924.4k views
A playlist that explores different approaches to how we think about and treat our mental health.