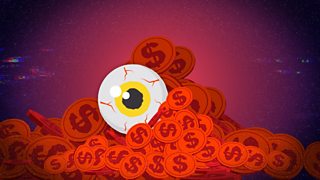 To play this video you need to enable JavaScript.
'Surveillance capitalism has led us into a dystopia'
In this opinion piece, activist Aral Balkan says we're living in a world where data companies have become factory farms for human beings.
Published on 16 October 2018

Artificial intelligence: What kind of world do we want?
Artificial intelligence and algorithms are fundamentally changing our world. Where are we headed? What are the ethical questions?