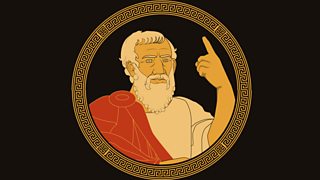 To play this video you need to enable JavaScript.
Plato's take on democracy and referendums
What is the best form of governance? And where do referendums fit in? Philosopher Lindsey Porter explores Plato's take on it all.
Made by The Moment, 26 March 2019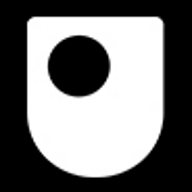 ---
Plato's take on democracy and referendums
WHAT WOULD PLATO MAKE OF REFERENDUMS? PHILOSOPHER LINDSEY PORTER: Google "referendum" and you'll find hundreds of people explaining why referendums are bad, don't work, aren't as democratic as they seem. But referendums are very much like the way political life worked in the birthplace of democracy - ancient Athens. Ancient Athenians didn't have representative democracy, they had direct democracy, with the electorate voting on pretty much everything - basically, never-ending referendums. Even at the time, democracy - which is Greek for... had its critics, not least Plato, teacher of Aristotle and one of the most famous thinkers in history. Plato thought democracy was terrible - the second-worst form of government after tyranny. About 2,400 years ago Plato wrote one of the first and most influential books about government... In it Plato imagines Socrates, his teacher, concluding that the best form of government is... aristocracy which is Greek for...rule by the best. He imagined a well-educated aristocracy that spent their lives being prepared for leadership, so that they could make wise decisions for society. Though his views were undeniably classist, Plato thought these aristocrats would rule selflessly and virtuously. But Plato believed this ideal society would be in constant danger of breaking down. He thought the sons of the wise, educated men would be corrupted over time by privilege and leisure. They would come to care only about wealth, and the aristocracy would become an oligarchy - Greek for... rule by the few. These new rich, penny-pinching rulers would be obsessed with balancing the budget. Austerity would rule the day and inequality would increase. As wealth and equality in the oligarchy grew, the uneducated have-nots would end up hugely outnumbering the haves. Eventually, the oligarchs would be overthrown and the state would collapse into democracy - meaning endless referendums. Once the people had freedom they'd want even more. They'd want to take back control. Sovereignty - freedom at any cost - would be their single-minded aim. It would be mob rule. So, Plato would probably give referendums a thumbs-down. But we have all sorts of things that didn't exist in Plato's time - a representative democracy, the Supreme Court, the Human Rights Act, universal education. Plato wouldn't recognise any of these checks against thoughtless mob rule. But we do. And we have these safeguards even when we have a referendum. So, is Plato even relevant? Is there anything to learn from a 2,000-year-old democracy-hater? I think there is, if we look deeper and ask why he thought what he did. What was so good about how the aristocrats ruled, and so bad about the people? In his imagination, Plato's selfless aristocrats made wise and educated decisions aimed at virtue. They asked themselves "What would be the just and prudent course of action?" The uncultured have-nots let their passion guide their decisions. Their love of freedom for freedom's sake, with little thought of what was just or best, drove them. So that's the key for Plato - make just, prudent, wise decisions. Let virtue, and not passion, rule.
---
The Open University
29 VIDEOS
2:07:43
2.6m views
From resilience, to prisons, to sport psychology and climate change... dive into this playlist made in partnership with The Open University.